I closed down 0.6%, after frenetically trying to day trade myself back to profit. I had a deeper hole earlier, thanks to a sinking OSTK position, which I permitted to drop below my -10% limit because I intend to double down on the position on Monday. I traded well and had a perfect streak — but still came up short.
CODX +8.5%
GSX +2.5%
VXRT +4.8%
MBIO +2.4%
WKHS +2.8%
KODK +3.2%
One could say I profited at will and indeed I would say it's fair to make that declaration. Truth is, I have a tremendous advantage over all of you and no I am not going to boast of my IQ and innate abilities, but instead remind you that I am building a WORLD CLASS data platform for equities and have built in very fast tools that help me asses the market with ease and splendor.
Stocklabs will be launched sometime this decade.
So here we are again, attempting to find the seam for next week. Just look around and bear witness to the malevolency on this 19th anniversary of the WTC attacks. Nothing has changed and yet everything seems different.
Closing prices!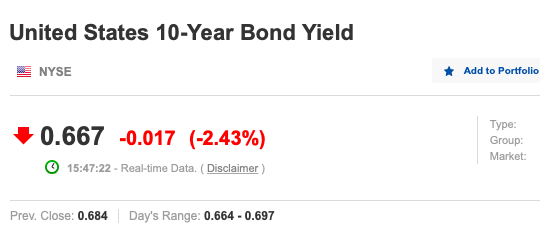 If you enjoy the content at iBankCoin, please follow us on Twitter