The most derided and mocked industry in the history of Wall Street is the gold sector. I've often discussed this and chided those who equated bulls to be insects, incorrectly comparing the returns of a defacto currency to the SPY. The fact of the matter is, since 2000, when this shit all started, gold is up nearly 10 fold. What has your fucking dollars done lately?
Also, with profligate spending coupled with societal collapse and violence, one can only assume, given the trajectory of things, ALL CURRENCIES WILL COLLAPSE, starting with the US dollar. We deserve it. After all, George "The Racist" Washington is on the face of the $1 bill.
In a revolutionary scenerio and political change, you should expect your savings to be decimated by a collapse in the dollar. At first slow, and then right away. You'd be wise to start diverting assets away from dollar denominated assets and into cryptos and gold now.
Worst case scenario, you have a liquid asset that holds its value. Best case scenario, you get to vampire your neighbors and buy everything at yard sale prices, post collapse.
Here's a chart of gold. If you say MuH "SPY DONE DID BETTER" — I will hammer your fucking face until nothing is left.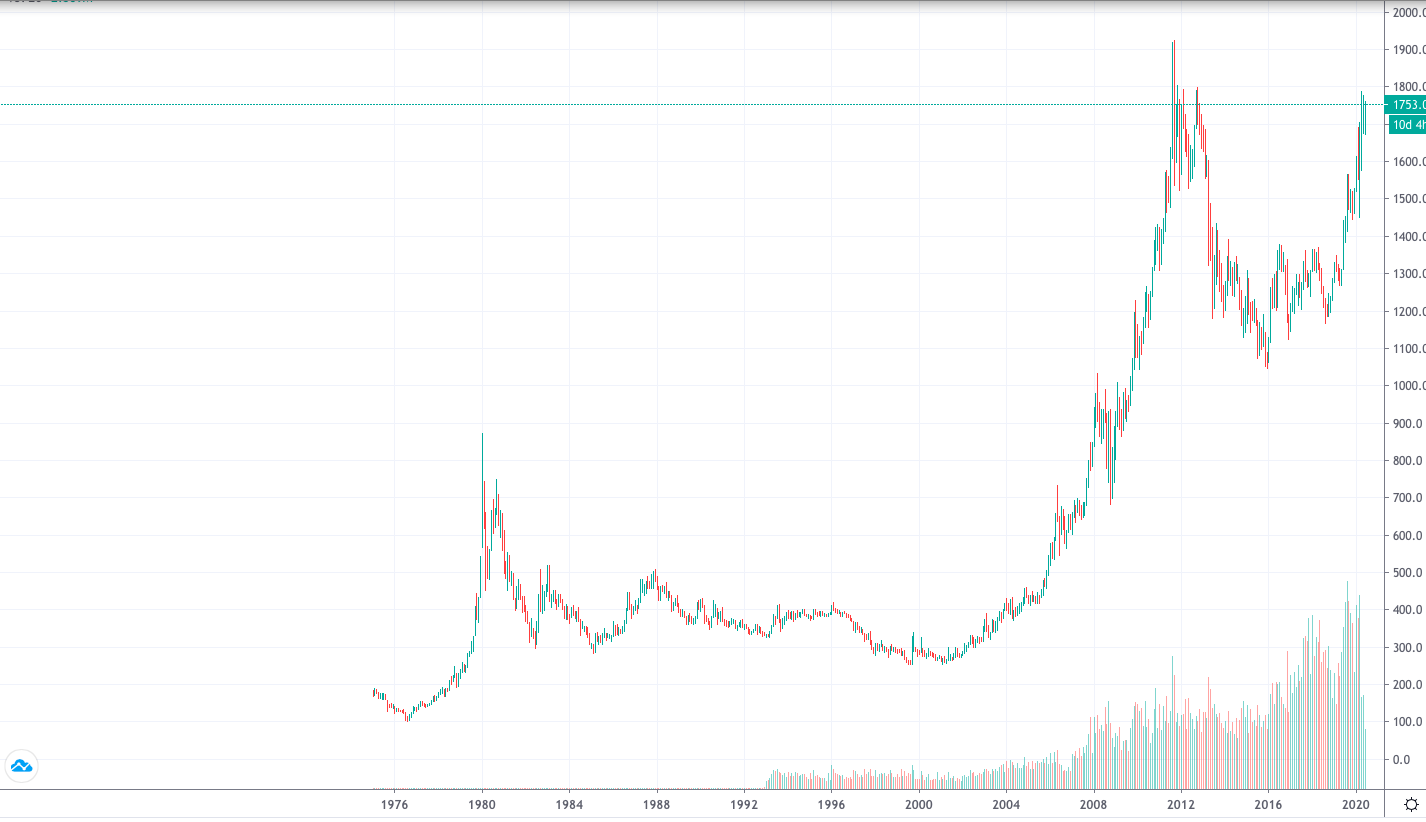 Also, go fuck yourself.
Long NUGT.
If you enjoy the content at iBankCoin, please follow us on Twitter