Most people I know don't care anymore about the Fed, or anything else for that matter. Nihilism is strong in America — after a decade of unbelievable fuckery. The timeline was altered and changed forever when the banks were bailed out in 2008. I've always argued for it — because who in their right mind would want to die right away, if you could delay the inevitable or even suspend it indefinitely?
Not only have we delayed the inevitable, but we're thriving now and some people just can't to grips with it — because it's new and different and they do not believe printing money is a solution to moral hazard.
Speaking of hazards, I ventured off into my DVR last night and perused a film I had recorded months ago — The Toast of NY. I'm a big fan of the silver screen and like just about all Cary Grant films. This one was a pleasant surprised because it was about Jim Fisk, a famed robber baron who made his fortune dicking around with stocks. The movie told the tale of when Fisk, Drew, and Gould schemed to steal $6m from Commodore Vanderbilt. If you're looking for an old school Wall Street flick — go watch The Toast of NY. It's a true story.
Futures are strong and today Powell bends the knee to Trump, or gets fired.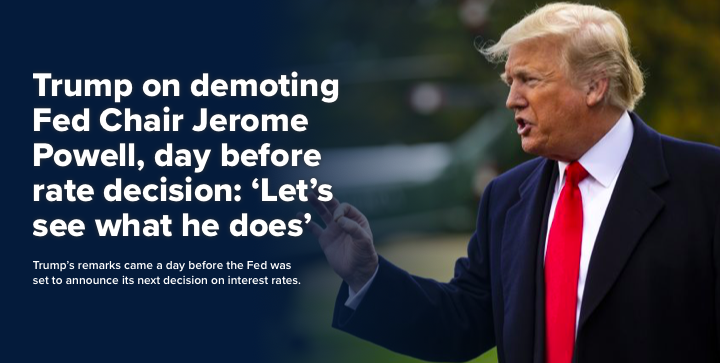 When Federal Reserve officials meet this week, they are expected to clear the way for a July interest rate cut by downgrading their economic forecast, tweaking the language in their statement and reducing their interest rate forecasts.

The Fed is expected to remove the word "patient" from its statement, signaling that it is ready to move on interest rate cuts to help the U.S. economy make it through a period of slower growth and the potential impacts of trade wars.

Fed funds futures are pointing to odds of about 80% for a July cut and about 20% for a June cut.
No whining and no complaining about things we can't control. Man up and trade.
If you enjoy the content at iBankCoin, please follow us on Twitter