It was a rough road late last year, as markets dislocated and fucked up everything that seemed natural to buying dips. Since then, The Exodus algos have adapted to the market and have been working well.
Presently the SAAS industry is near the top of its hybrid oscillator, typically a sign of being overbought. But the QQQs and the SPY are not overbought just yet.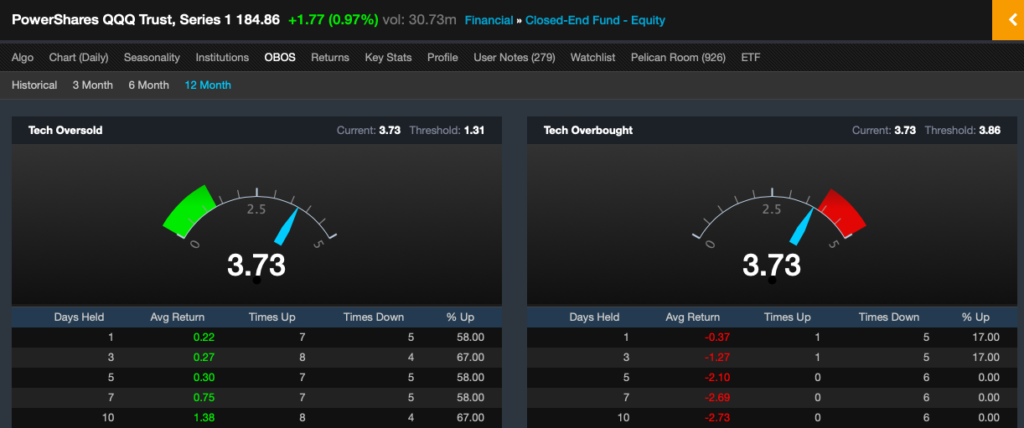 Here are some of the ETfs that are OB.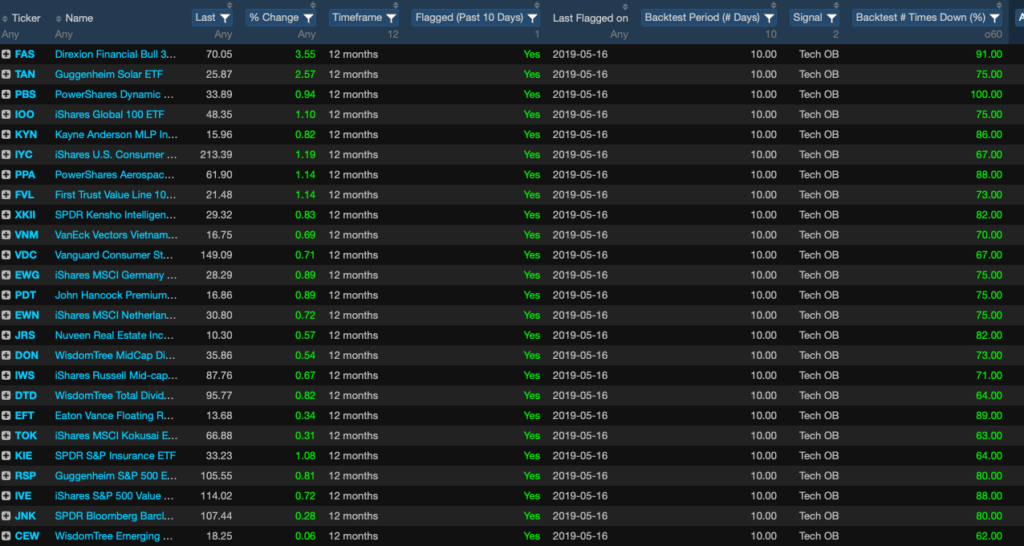 The notable standout is the banks, flagged by FAS. Delving you, you can see JPM does not respond well to an overheated stock. That's what the algos do, measure technicals and compare the strength of those technicals historically and then measure to see what the stock does after hitting an extreme level.
In the case of JPM, the stock went up 1 time out of 11, for a 2% loss over 10 trading days.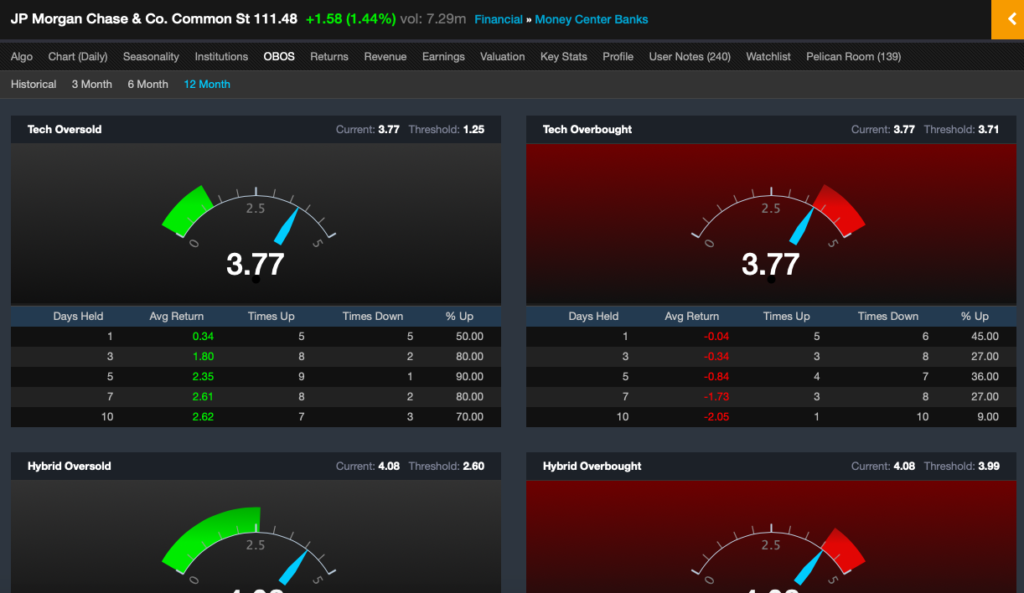 FAS shows a little different angle to this trade, with the ETF performing well after the immediate OB, but then tapering off and sinking hard by the 7th day.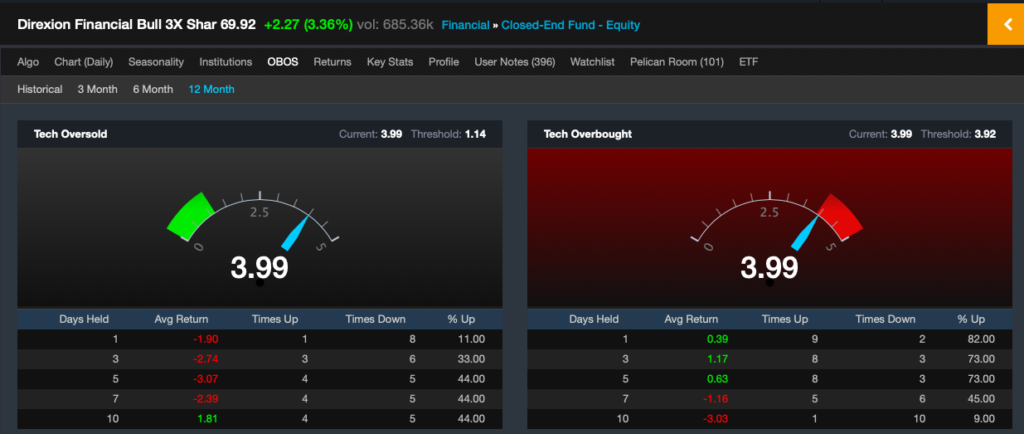 NVDA earnings after the bell. Markets shot straight up on China trade war news. I bought FAZ here for a trade.
If you enjoy the content at iBankCoin, please follow us on Twitter