When I say "shit" I mean bond yields going down while the market goes up, naturally.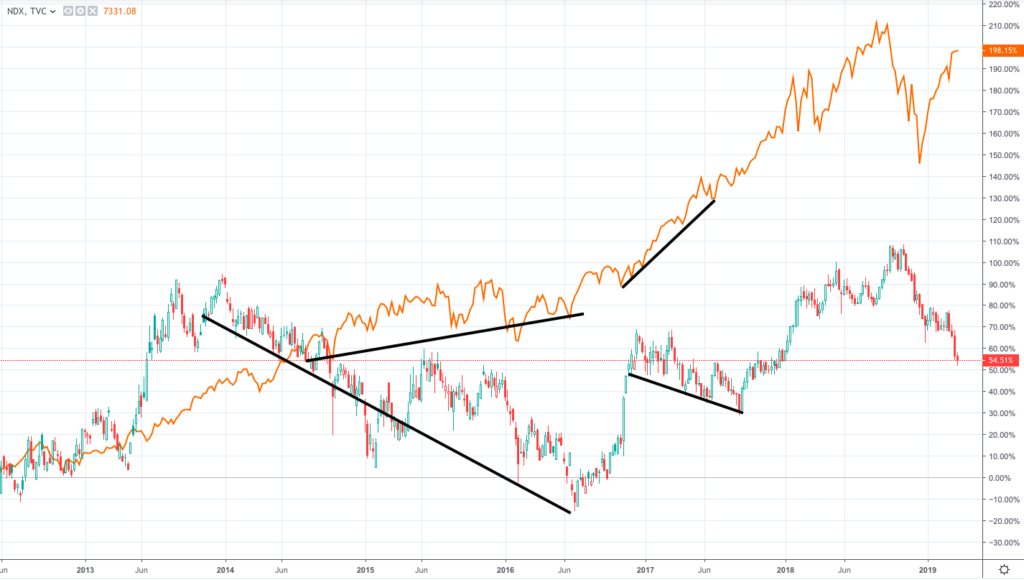 This is not unheard of — but it certainly is unusual. I suspect, judging by previous runs, the bond market is not trying to warn of us something. Instead, by divine right, the Nasdaq shall thrust forward, mangling all in its path. Eventually the bond nerds will see they are no match for the Nasdaq and acquiesce, sending yields the fuck higher.
I am long both TLT and TMF and I like them…for now. But the better plays are in tech, oil, and gold.
I had a good day. I am starting to feel a little bit better. I have been amused by the shares of HUNT late in the day. What a time to be alive.
Good day.
If you enjoy the content at iBankCoin, please follow us on Twitter