Some of you will convince yourselves today that the arrest of the heir apparent to the Huawei tech giant is a non-event. You're so embedded in your cognitive dissonance, spoiled from a decade's long bull market, you'll ignore actual happenings even though it's as clear as day, in black and white, right in front of your fucking faces.
Last night's revelation that Canadian authorities arrested the CFO of Huawei, daughter to the founder of China's largest tech company, is a complete and utter game changer. What sort of force did the Canadian authorities use to arrest here in the heavily Asian enclave of Vancouver? She's been in jail since December 1st and is due for a bail hearing on fucking Friday — treating her like a common thief. She is supposed to be extradited to the southern district of NY — aka Brooklyn. You've got to be kidding me.
With this news, coupled with the specter of the trade war getting even worse with China, how can you seriously consider US business in China secure? Think about that for a minute. Throw China out of your models and what do you get? What sort of numbers, fuckers? Who does the most business in China?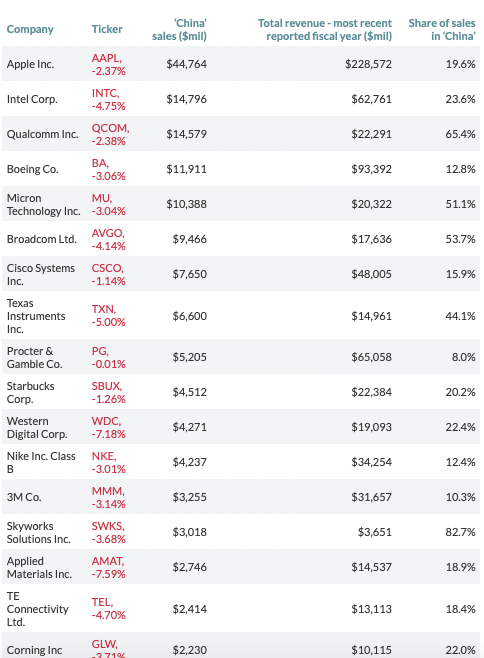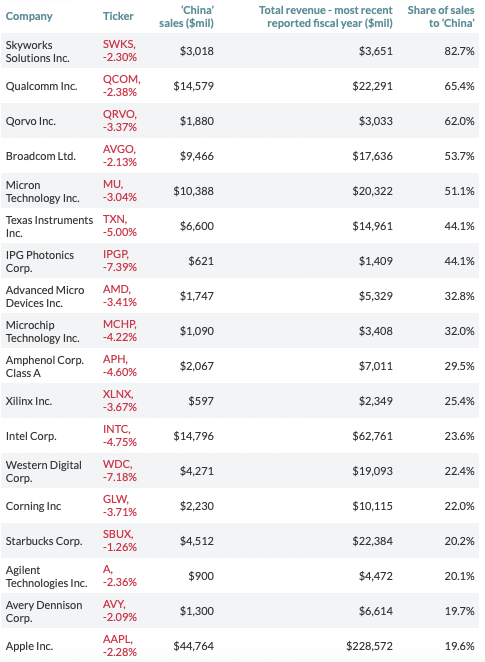 Kiss goodbye $158b in sales.
If you enjoy the content at iBankCoin, please follow us on Twitter