Greetings and salutations lads,
The Bitcoin happy train continues to run over morons in its path, now higher by 10% to $13,188, up more than 25% this week. The total market cap of the cryptos is now $380 billion, now worth more than the market cap of JP Morgan.
While all of this is super impressive and I am sure the gains will continue, uninterrupted, another contender has emerged, something called IOTA. This small little ICO is now worth $11 billion, up a mere 1,000% in 2017 and 202% over the past week.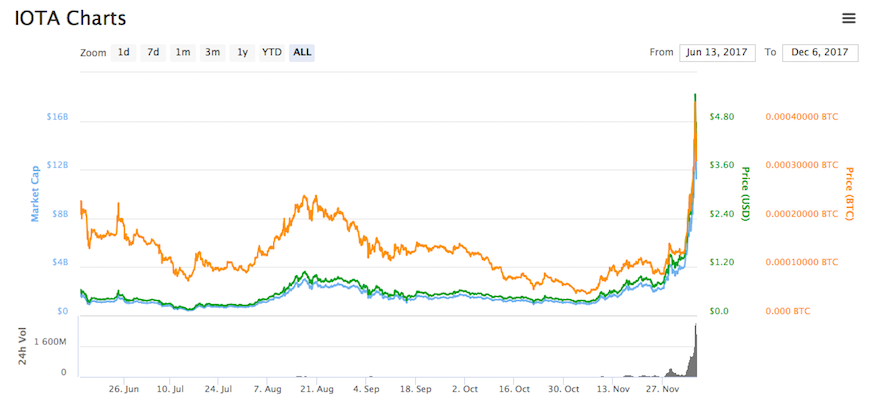 Perhaps others on the site can redpill us on why IOTA is blasting off. Inquiring minds want to know.
If you enjoy the content at iBankCoin, please follow us on Twitter