A housewife has her Tesla Model S towed into the auto mechanic shop in the nearest town where her car broke down.
"Can you fix it in a day?  I don't want to stay in this town for the night."
I bought put option on $TSLA to short.  My bet is that the short-squeezed has reached its climax.  If any of you folks who is long $TSLA but hasn't reached your climax yet, I feel sorry for you. (grin)
Here is a good looking chart that tells me a correction is imminent.  Remember, just because I say so doesn't mean it is so.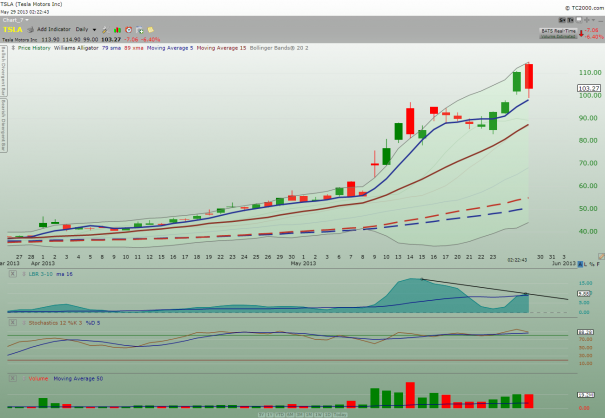 Notice the divergence in the momentum indicator and the high volume today.  I see support around low 80.00.
Edit: I just learn that ChessNWine has a keen analysis on $TSLA as well, it is a must read.
My 2 cents.
Comments »