After taking my quick profit yesterday, I assumed $APRI fun was over for good with short-sellers taking over.  But this morning action told me otherwise.  After open, price action started to kick off to the upside.  Not to miss this speculation play, I bought back some shares to join the thrill ride.
If momentum continues the way it is now, $APRI may be breaking out to the upside after taking out the Feb 11 high of $3.42.  If, a big IF, there is a buy out in the card, this one can go a lot more…
Below is the daily chart: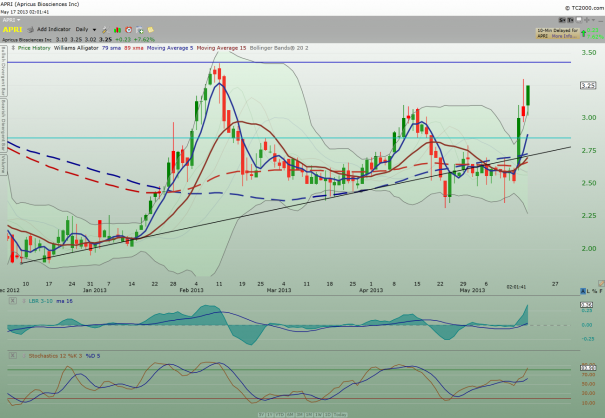 Below is the weekly chart: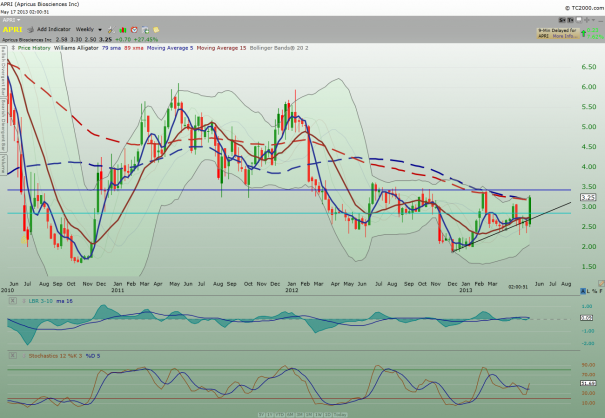 Notice that this week bar has already broken out of the two 79sma and 89xma lines.  Notice also how the two ma lines are merged together this week.
My 2 cents.
Comments »