Seeing that $NUGT has such a strong morning open and a follow-thru after the gap, I bought a starter position on $ABX to replace some of the $NUGT I sold this morning to lock in profit.
I like $ABX because of the potential breakout on the chart: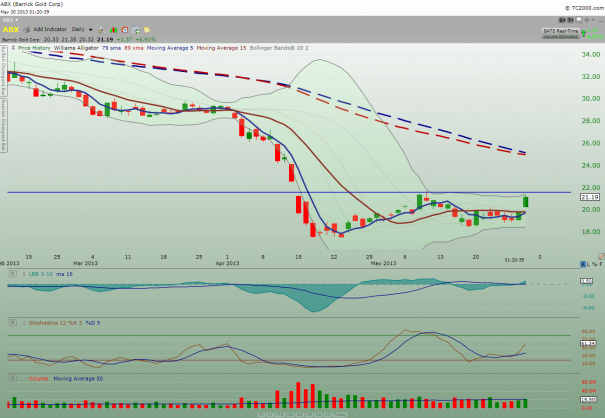 If price action can take out the early May high of $21.70, I will add more.  Did you see the higher low formed on May 17th?
The Fly has mentioned the seasonal down-turn of gold minings stock in June which is something not to be taken lightly; however, I feel that the severe downtrend since October of last year has thrown this seasonal pattern out of whack.  Nevertheless, I will be mindful of any sudden drop in price.
My 2 cents.
Comments »