After waiting for quite a few songs, I think it is time to visit $BIDU.
Take a look at the monthly $BIDU chart below: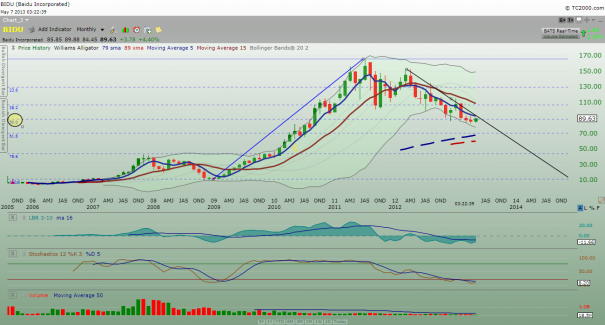 Price action has started to consolidate around the 50% retracement from the low $10 to the high of  $165.96.  This is a strong support in my book.
Take a look at the weekly chart below: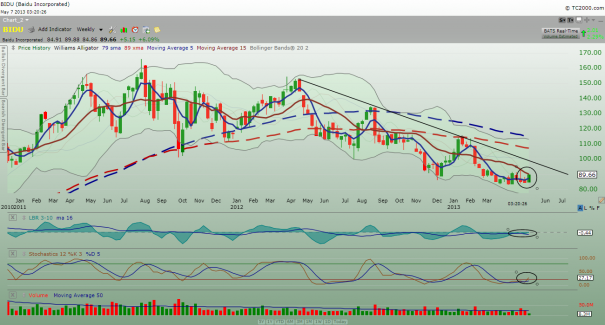 This week bar is a good solid green bar so far. 5 sma line is turning up along with the two momentum indicators.  Yes, the 5 ma hasn't crossed the 15 ma line yet; therefore, I'm jumping the gun here.
Take a look at the daily chart below: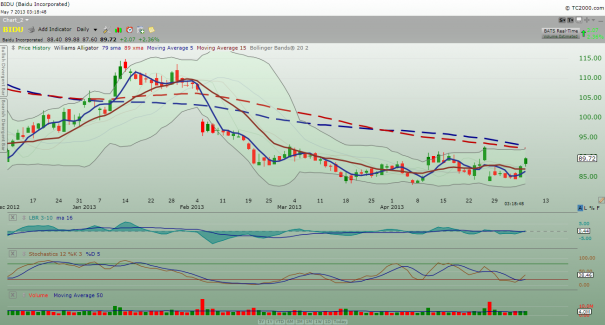 I like the "pop up" price action today.  Both momentum indicators are also turning up.  This sync with the weekly momentum indicators as well which are good signs.
My 2 cents.
Comments »