With real estate related stocks going back up almost every week, you have to admit that $AIG will have to come roaring back eventually.  Yes, it was mortally wounded before but it was brought back to life from near death by our esteemed Gov't doctor.  I see $AIG is walking here and there and doesn't look like it is dying.  What you say?
Hence, I bought a starter position on $AIG; maybe even for a long-term hold, what say you?
Below is the $AIG daily chart: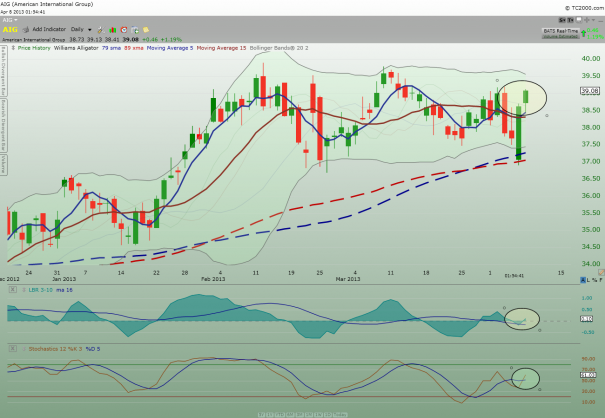 Both indicators below are turning up!  Did I mention that $AIG is in the "smart-money" list provided by The Fly earlier?
Below is the daily chart ETF-real estate $IYR: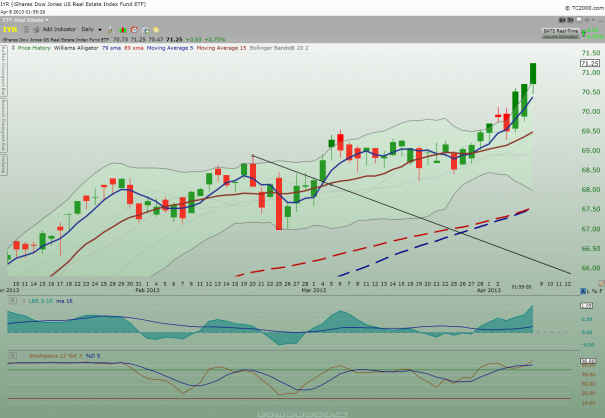 Look at that uptrend! Woo! Woo!
My 2 cents.
If you enjoy the content at iBankCoin, please follow us on Twitter