But, the throws continue inside The Exodus trading room– today it was all about the CoronaVirus stocks. Now it is true that I'm down on my Twitter position, and even look to be defeated in the first round of the March Madness tournament, but I'm also happy I get to buy lower. On the next big drop, which may be tomorrow morning, I plan to add to $TWTR, maybe I'll add some $PINS too.
The Fly left us with a bunch of Virus stocks to watch into tomorrow, and I took all of his plays today. Why? Because he is pistol hot, I've seen him go on similar runs before and it is something to witness. What a time to be alive.
On a side note, I'm starting to get a little worried that the Virus will explode in the USA. However, my friends, who are smarter than me, are quick to remind me that our medicine is supreme, as is our living conditions. There will be no stocking up of supplies on my end, unless we are talking about shares of $TWTR. I will make TWTR a top position soon. Developing….
Note: Here is the breakout screen at the close. What a day for $CODX!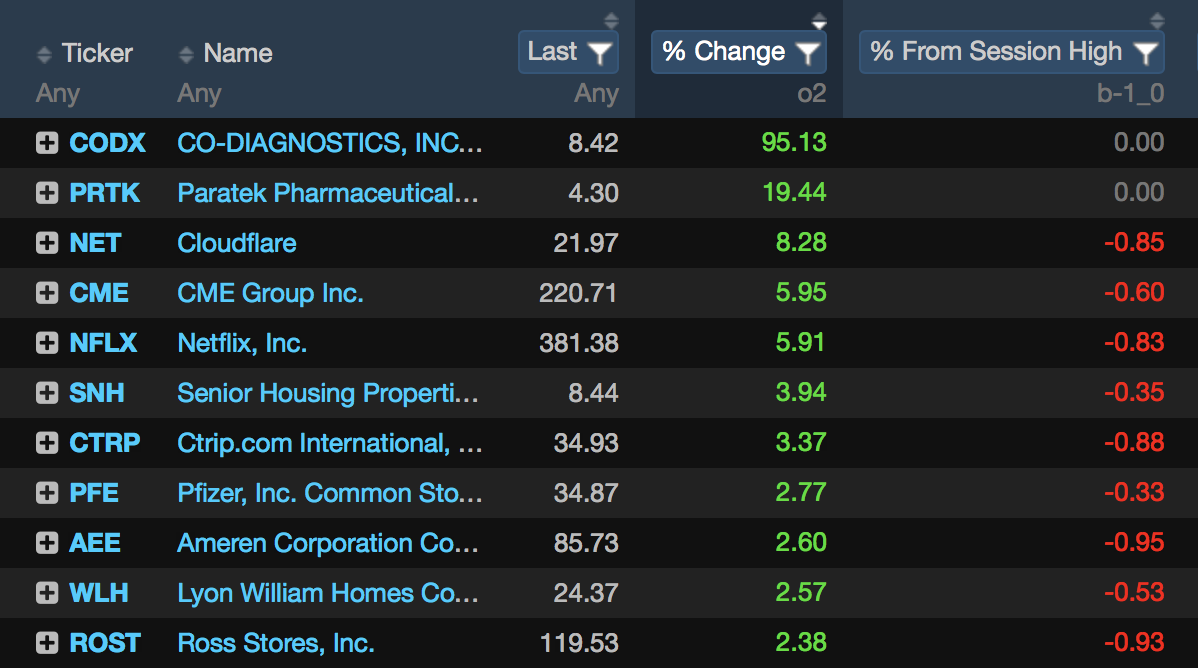 If you enjoy the content at iBankCoin, please follow us on Twitter