You can feel the struggle in AAPL today as both sides fight for control. The trading range is tight and looks to break one way or the other soon. Here's a look at the 5 day chart: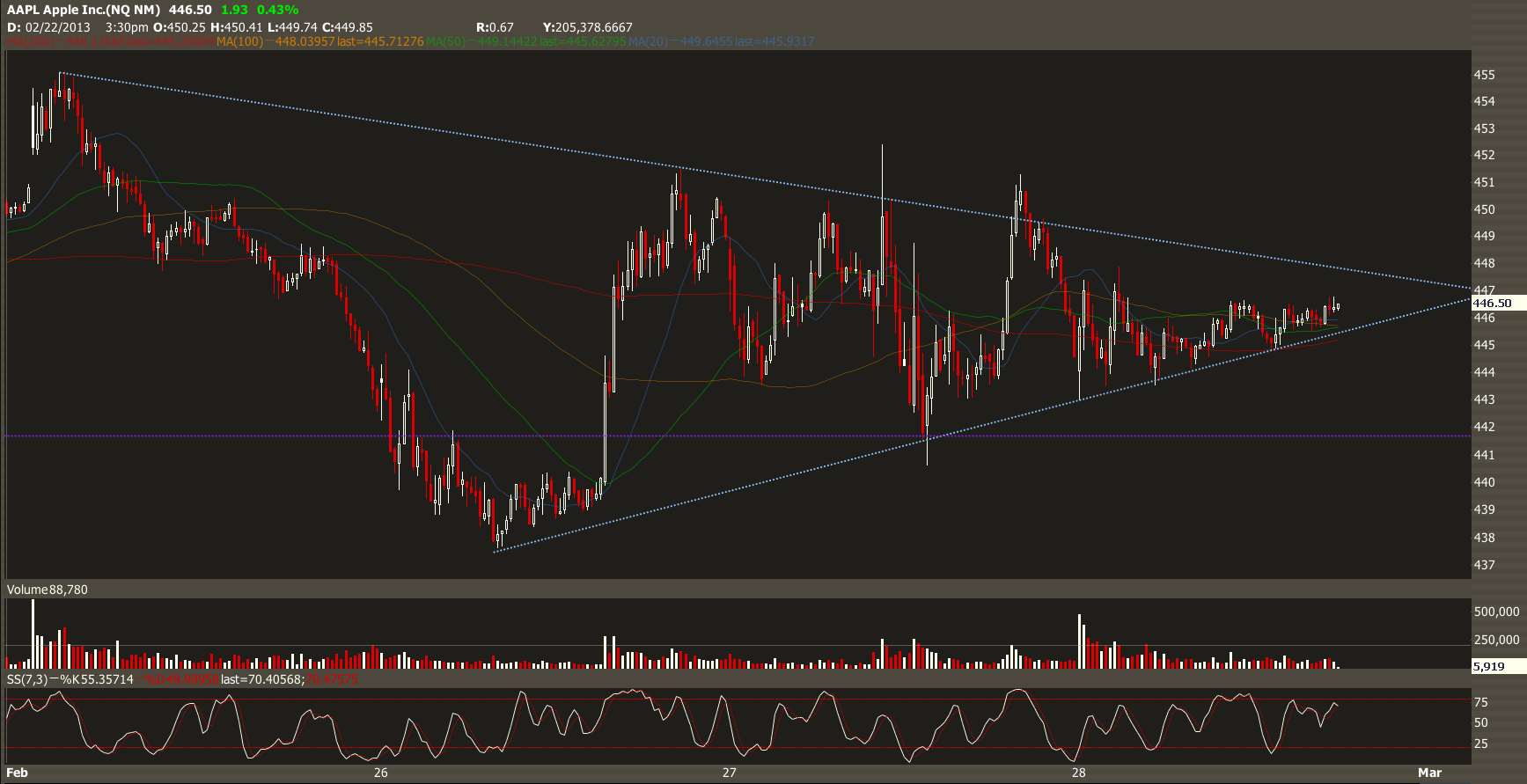 I held a poll here yesterday asking market participants their opinion of $AAPL, is it a buy or sell? The results came back just about mixed, 51/49, with Canada the clear bull on $AAPL: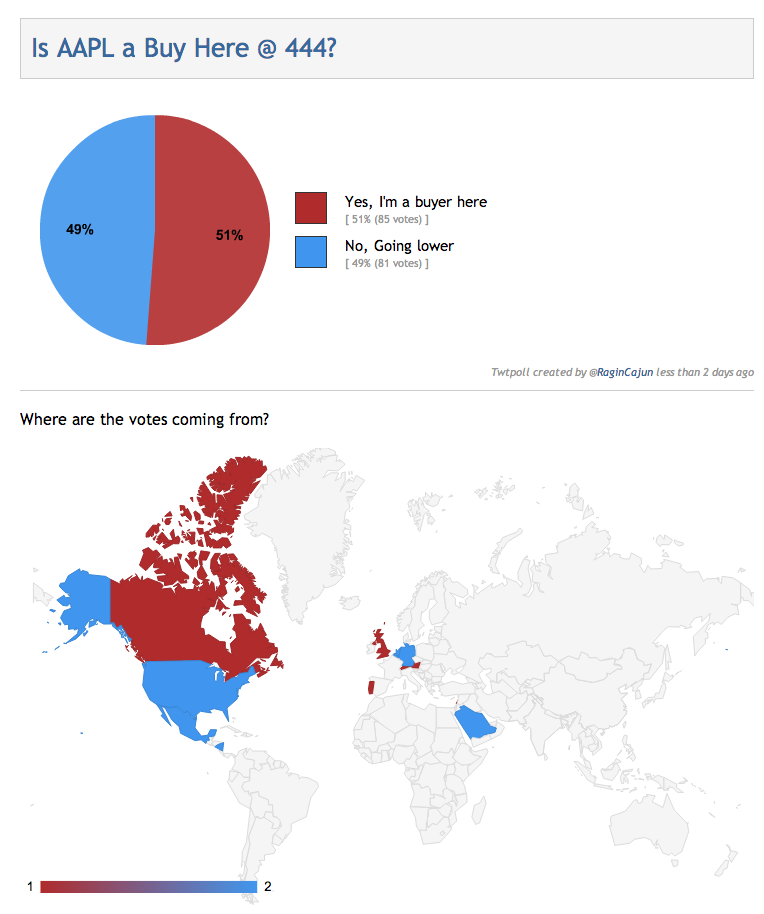 I'm currently long from these levels, but will look to cut on weakness. It either goes right here or it doesn't at all.
Developing…
If you enjoy the content at iBankCoin, please follow us on Twitter