Will These Two Lead Again?
Both $ISRG and $GOOG, previous leaders before the whole thing fell apart back in 2007, look ready to lead again. Both companies reported numbers the street agrees with, and both look ready to extend those gaps. Here's a look at the daily charts, I'm looking to buy strength: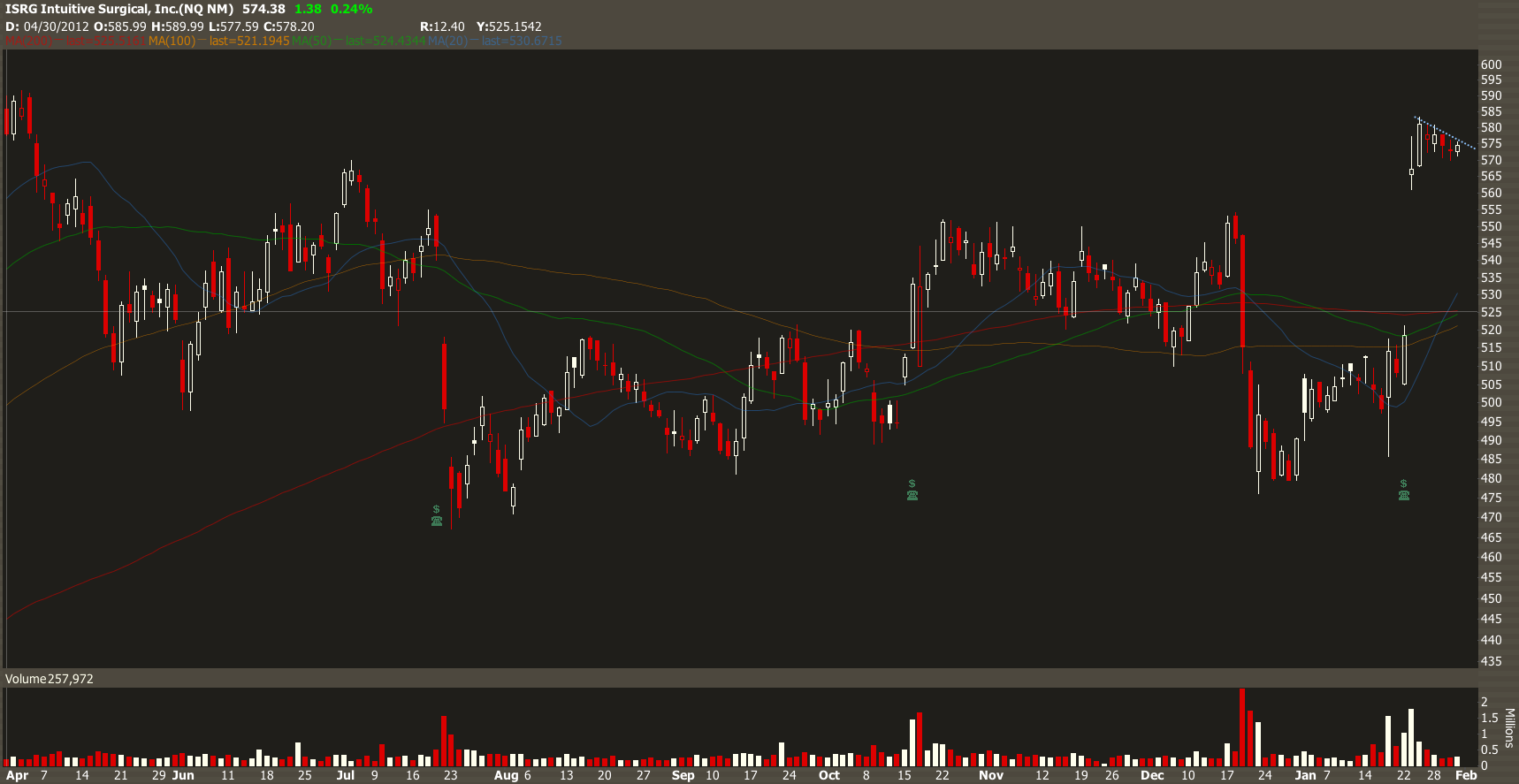 ___________________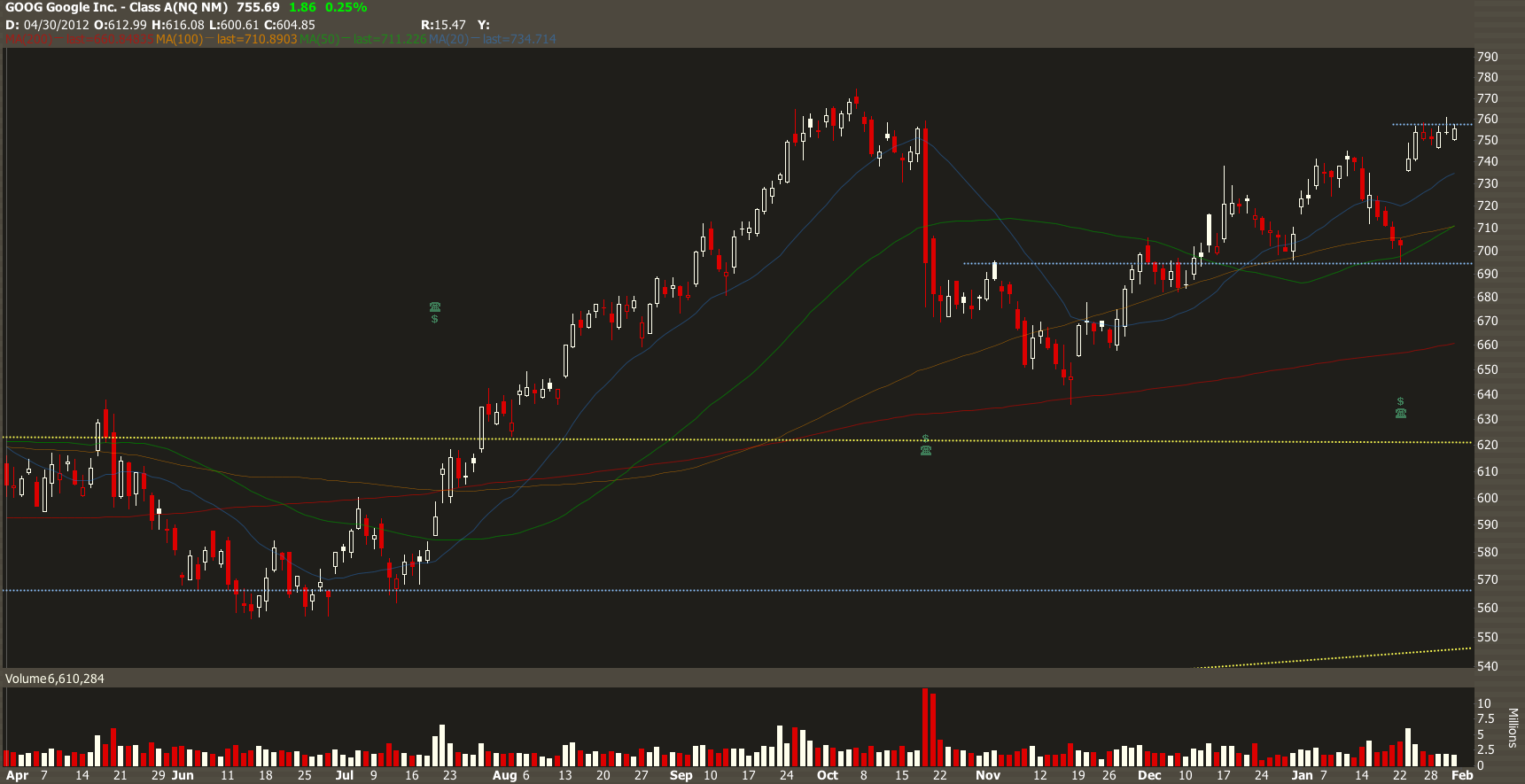 Previous Posts by RaginCajun
One Response to Will These Two Lead Again?
GOOG – 20 day chart: https://chartpin.com/#chart/1198
ISRG – 10 day chart: https://chartpin.com/#chart/1199