It been a week filled with traps laid by both bull Bulls and bears. I can't say that I won't be surprised if we pullback here given the action in $BPTH and the small caps. Everything seemed to die on Friday, and I opted for a cash heavy portfolio into next week. Will there be talks of support and stick sandwiches next week? Anything is possible here, but for now let's take a look at the $SPY and the top rated names inside Exodus.
Are we putting in a right shoulder to a very larger inverse head & shoulders pattern (a bullish pattern)? I would not venture off to say the bull is dead quite yet, but we may experience some more pain for the upcoming week. That is one steep angle of accent below: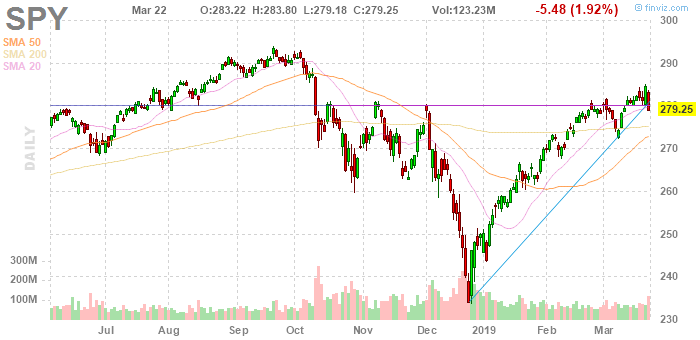 __
As for the names holding up best in the market, I've uploaded the top 100 ranked names from Exodus to finviz. These are your strongest stocks based on both financials & Technicals: CLICK HERE FOR THE TOP 100
Gold stocks, REITs, & High dividend paying names are on top of this week's list– Which are more defensive in nature. Members can see rankings in real time HERE, make sure to bookmark that link.
Have a good weekend all!
Comments »