I came into the week short the Qs, via $SQQQ, which has been a little painful this week. Yesterday, the NASDAQ made a fresh high, completely wiping out the Pandemic of Covid-19. Today, the Qs, made a fresh new high, before retreating back down. Can we sit here for a second and appreciate this move off the lows? (See chart below):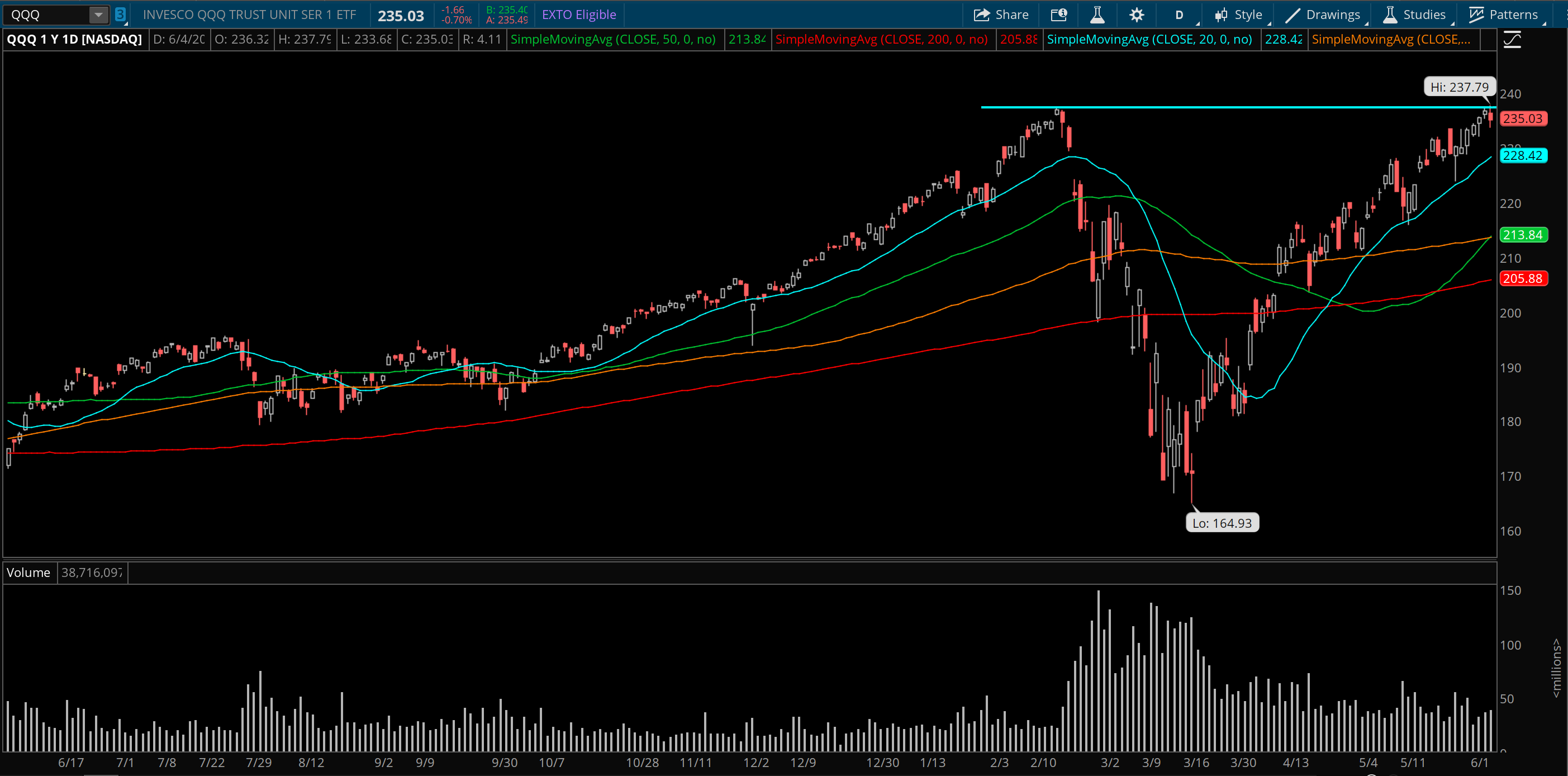 __
Anyone who has tried to short this market has had a difficult time as of late. I am guilty of a few cuts myself. The question now becomes, are buyers exhausted? or do we start to enter a euphoria phase, sending us much higher, dragging more dead short sellers along the way?
I can't call it, but I do have a master screen in Exodus which shows me what people are buying. Apparently, the penny stocks continue to give the best action. Today was all about XSPA, and what a day it was. BIOC jumped on the screen midday, and the small oils populated the list throughout the day: CPE & RIG. The Airlines even jumped back on today's screen.
So we got penny stocks and airlines. That doesn't leave me feeling too bullish overall, but the dash for trash continues. Let's see what these two can do for us tomorrow:


Note: Here is today's full screen: CLICK HERE FOR CHARTS
Comments »