Short squeezes were found all over this week as many continue to bet against the market/unemployment. $UBER & LYFT were under heavy accumulation all week and saw some of the biggest changes to their weekly Exodus score. Other names with big weekly changes include: $BYND, $SPCE, $VTIQ. Have a look below: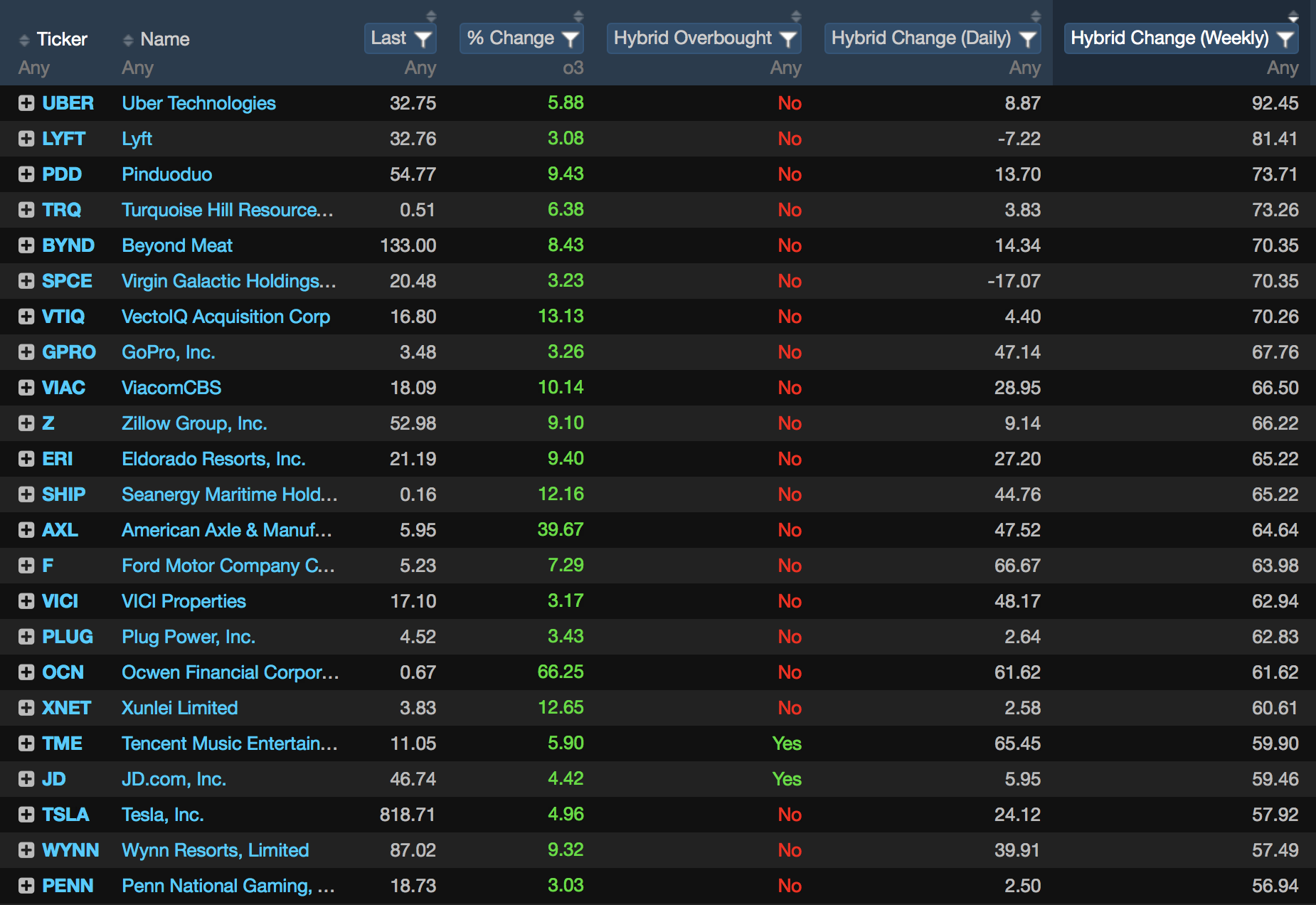 The VIX has been crushed, and stocks like $BAC were under accumulation on Friday. The airlines finally caught a bounce and closed strong, along with the cruise ships. One would think we are starting to come out of the pandemic all together. Here are some other names popping up on my screen, but yet to make a weekly move in score: $MRNA, $GLUU, $PCG, & $SLB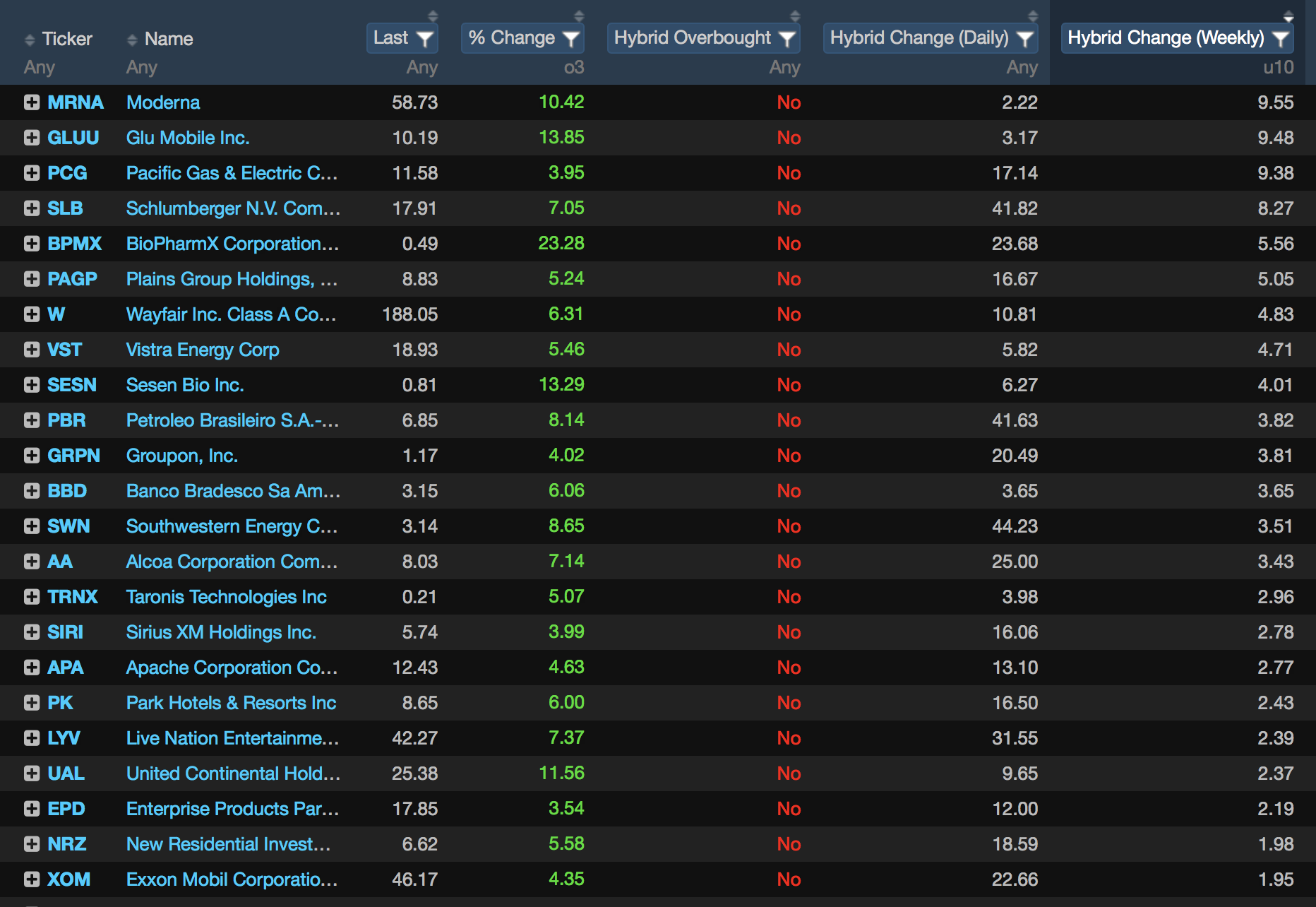 __
The full weekly scan can be found HERE, which list stocks trading above normal average trading volume. Exodus members can export the screen and sort by weekly & daily scores HERE. I have it labeled MASTER LIST.
Charts to watch this upcoming week include:





















Have a good weekend all!
Comments »