This time last week the momentum screen was loaded down with 300+ tickers and not a single inverse ETF in sight. It was a job just to narrow down the individual stock selection. Now, we begin the week with the momentum scan loaded down with $SQQQ, QID, SDS, DXD, SOXS, & SH.
This is a bullish development for the rest of the year in my opinion, but we won't get into that here. We will, however, get into today's momentum scan at the close: CLICK HERE FOR RESULTS
Note: I'm not a buyer of the bearish ETFs after this bear run the last few days. And, there's not much on the momentum scan I want to sink my teeth in. However, the oversold screen has piqued my interest with $TSLA, and I'm once again in the name at the close.
Here are new tickers flagged oversold as of 09/08: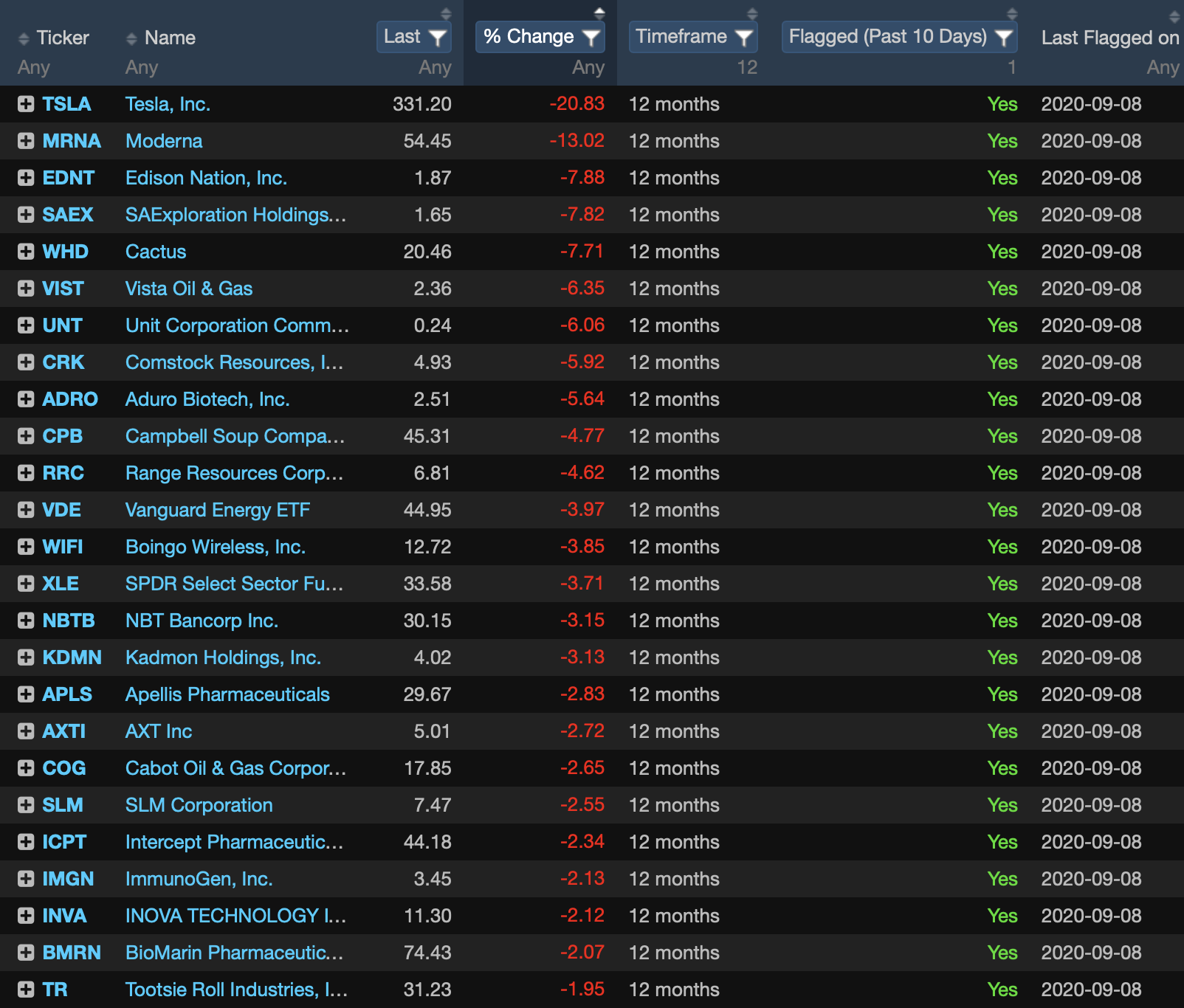 __
Exodus members, make sure to save the following link for future reference: OVERSOLD SCREEN. Below, you will find the Exodus backtest for $TSLA, when flagged oversold. Notice the flawless victory after holding 10 days following the oversold signal, for a cool 40%. It's not often we get an oversold signal for Tesla, so it should be no surprise that I had to side with the computers: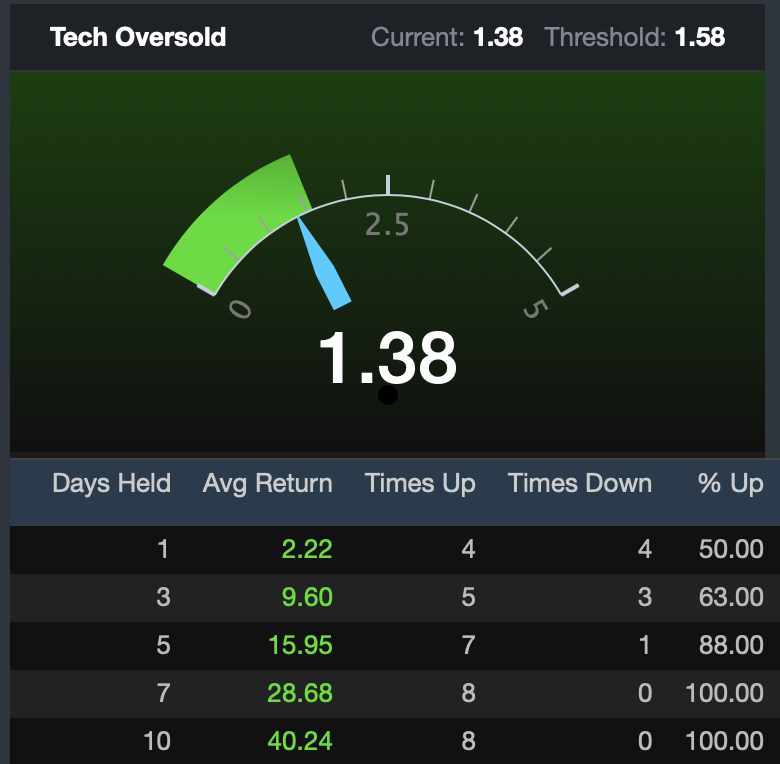 If you enjoy the content at iBankCoin, please follow us on Twitter