Over in Stocklabs we analyze the markets using mean reversion algorithms. I don't feel like providing you fuckers with a sales pitch — so I will just show you the graph.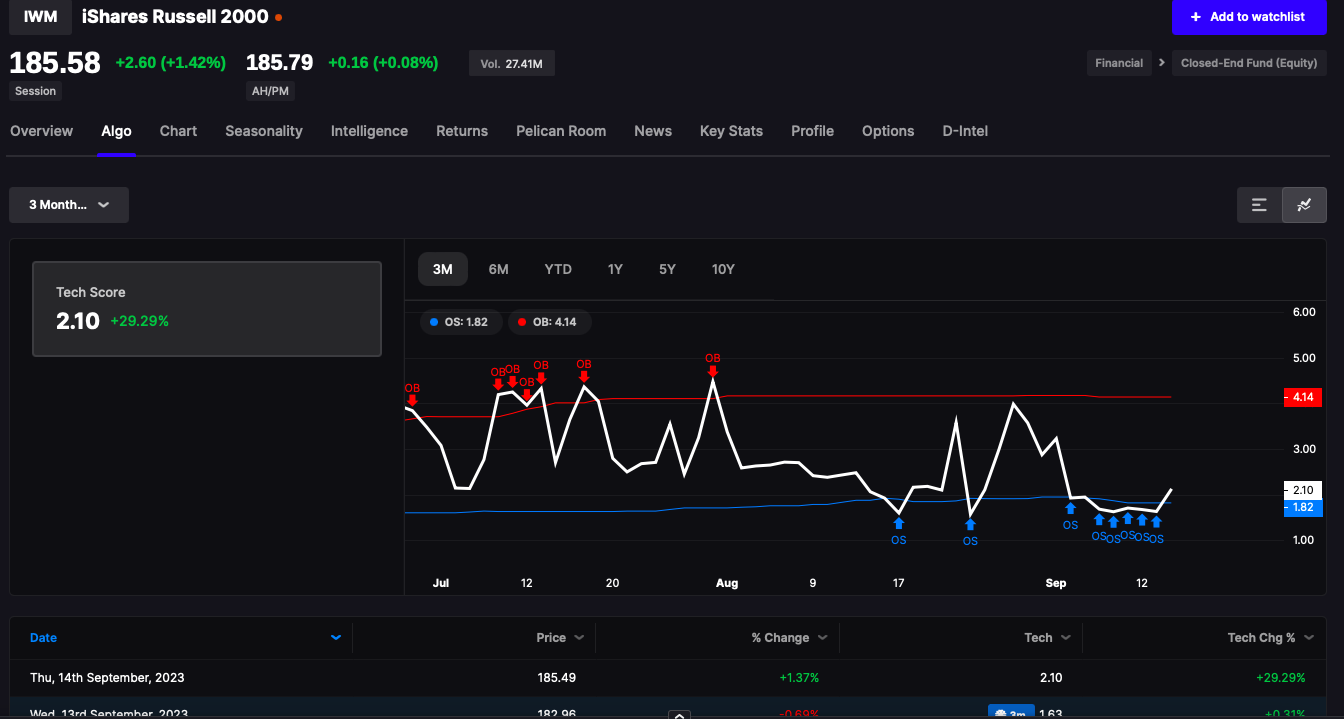 That's oversold for the $IWM. Those signals had been repeated for the past week. Ergo, if you sold short into that you were retarded. The Russell moved +1.5% today, giving the bulls a hope for a brighter future. I managed a gain of +37bps — because I am professionally trained and not emotional. I take sober and measured steps and only really expose myself when feeeeeeeeeling gregarious. Needless to say, I am in no mood for liberal candor.
My Quant jumped 1.1% due to the very heavy weightings in oil stocks. With WTI boosted and heading to $100, you need to keep an eye on those oils and also inflation.
If you enjoy the content at iBankCoin, please follow us on Twitter