One of the more interesting TOOLZ inside Stocklabs is the seasonality data, specially the daily and hourly. I was BEMUSED to learn today, upon looking, that Tuesday has been a lock for the IWM since 9/1, now higher for 10 consecutive weeks.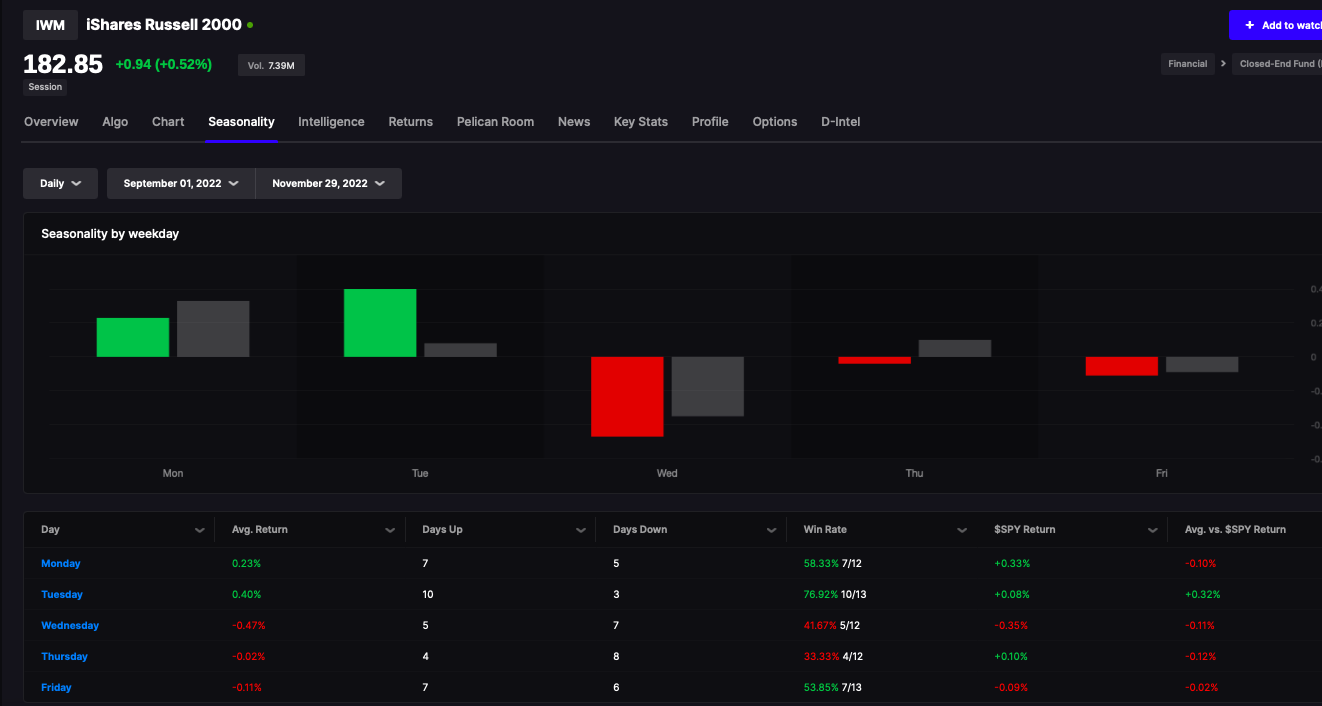 If only judging by this, we are in fact doomed for the balance of the week. Nevertheless, at the present I have no shorts and just 20% long. I haven't had any thesis trades for 2022, aside from my occasional FUCK BIDEN trade which is short stocks, long oil. But that hasn't been working lately. I also liked CELH late last year and should've bought it when it got crushed; but alas here I am FLAT for the past 5 months struggling to find a salient higher.
I have been thinking about restaurant stocks, seeing degenerate RICK go higher daily and of course QSR, MCD and all of the other corporate trash eateries. If there is one thing worth betting on it is the fervor of the US eater to fill his/her/they/them fat stomaches.
BOTTOM LINE: Market looks good and refuses to gap lower, aside from tech which is dead. The Dow is leading the way up, due to industrial, consumer goods, and services strength. The oils are fickle and trade wildly based upon the underlying commodity. I am presuming we get more of the same until 2023, at which point I expect markets to dislodge and get swallowed whole into a volcano of fire.
If you enjoy the content at iBankCoin, please follow us on Twitter