Do not fret the market — embrace its depravity and lean into it as we embark on the magical week of Thanksgiving. I am, in fact, thankful to Christopher Columbus for subjugating the peoples of the Western Hemisphere, paving the way for Anglo-Saxon hegemony and safe passage of my people to this land. Without the wholesale acquisition of this great land, we would not've saved Europe from the Nazi scourge and the natives would've been slaughtered entirely by Hitler, leaving zero Indian casino owners in his wake.
I am also thankful for the stock market, which keeps life interesting and me brimming with new ideas and schemes to increase my fortune. I realize some people are not able to invest in the market, for various concerns, but I do not idle myself alongside those people and cannot relate. Ergo, I do not care.
It's not callous to be indifferent about others — but it's wrong to be hateful and vindictive. On Jupiter's Stone, "The Fly" doesn't mean any of you ill and truly wishes blessed tidings for you and yours — but you cannot beat me and you can never out-trade me.
While there are periods of slowness in my progress and there are times some of you might think "is it finally over for Fly — has he peaked?" and then I come back with bowling balls made from dynamite and blow your legs off.
Do not forget — I started an account inside Stocklabs last year, almost to the day, at $100k and now it's at $500k — utilizing only common stock and 5% positions. While gains of this sordid type are atypical, I fully intend to outperform every single one of you in 2022.
Cheers and many well wishes and warm regards.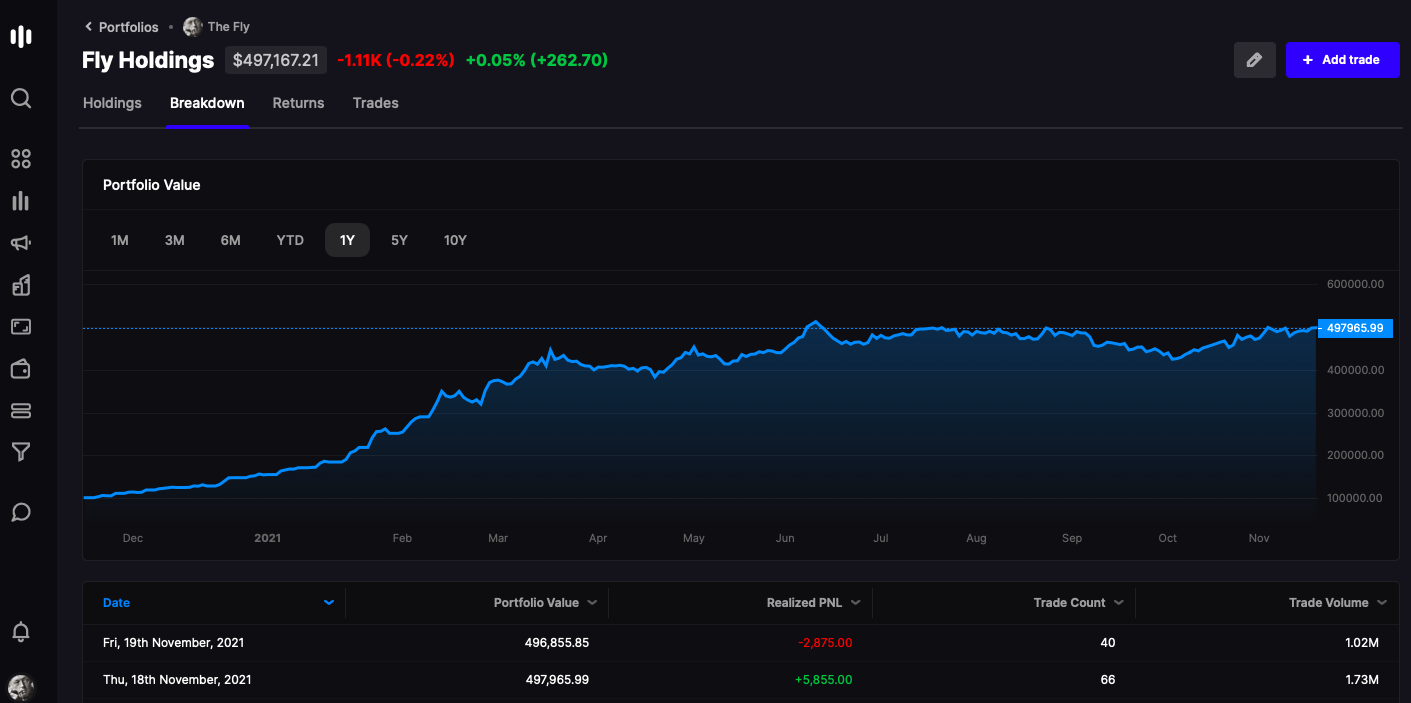 If you enjoy the content at iBankCoin, please follow us on Twitter