One cool feature from Exodus is the ability to screen for stocks in oversold cycles. These oversold cycles are backtested over a 12 month period and suggest an average return of holding the stock for an X number of days– all based on past performance.
Let's go ahead and take a look at tonight's screen. The following stocks are oversold on our 12 month algorithm, and in the past have had an average bounce of at least 3%, with a 5 day holding period: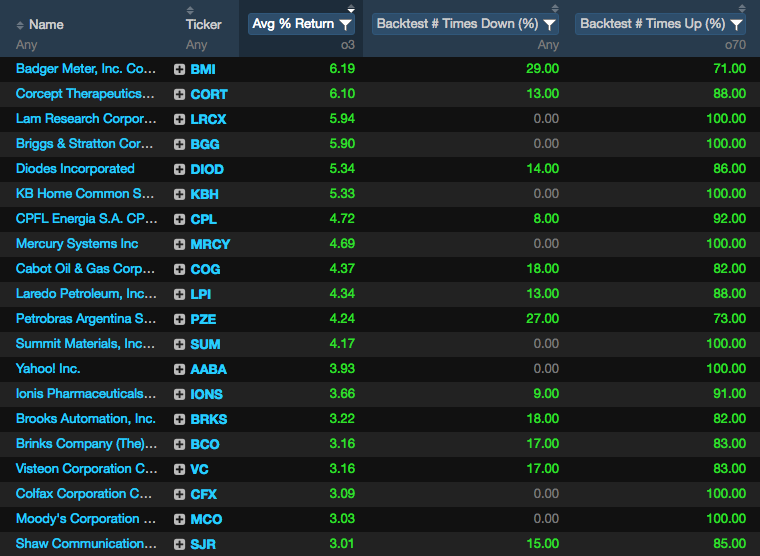 Note: My favorites from this morning's screen include: $LCRX $KBH, & $COG.
Exodus members can bookmark this screen HERE, and view at anytime or day. I'll be back later with some early hybrid movers to watch this week.
If you enjoy the content at iBankCoin, please follow us on Twitter