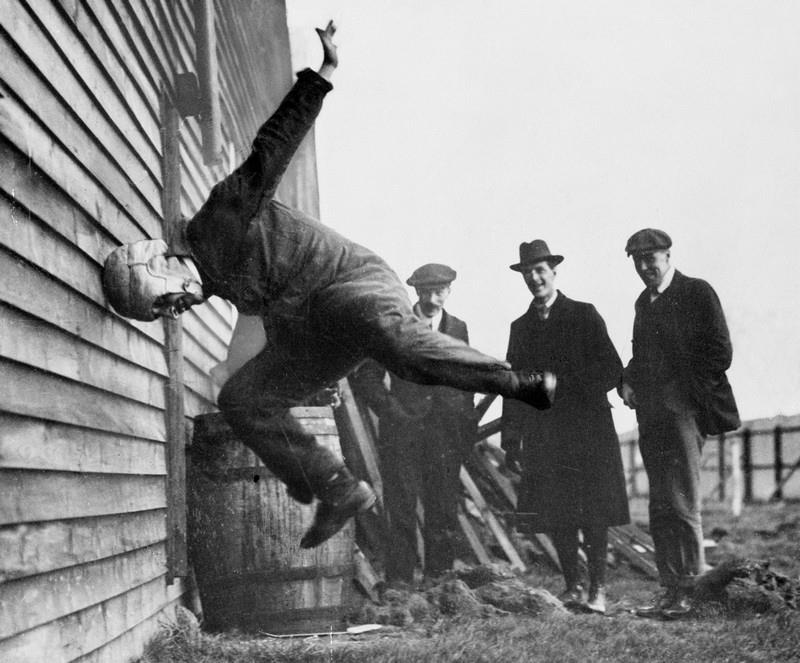 Reader "Masanda" referenced George Lindsay's "Three Peaks and the Domed House" rare topping pattern, which we have been tracking on the U.S. Dollar/JapaneseYen daily chart cross, first below. Updating that chart you can see the pattern remains intact, especially below 100, as the Yen has not resumed the steady weakness we saw earlier this year in the winter and spring months. If you think the pattern eventually confirms lower, then a long FXY or short UUP trade makes sense. To be fair, though, until the cross can confirm by breaking down and hold below 97 for more than a quick blip, the pattern is more of a novelty than anything else.
Masanda also notes the very rare pattern may be present on the daily chart of the ETF for the semiconductors, SMH, second below. Here, again, we may have it developing. But confirmation is still a ways away lower. So, for now, it is a novelty with promise only on further weakness. Nonetheless, the gist of the action in the semis is that they have become sloppy in their inability to hold a breakout this summer.
To see my original post about the details of George Lindsay's "Three Peaks and the Domed House" pattern and its subsequent confirmation in Deckers in 2012, please click here.
______________________________________________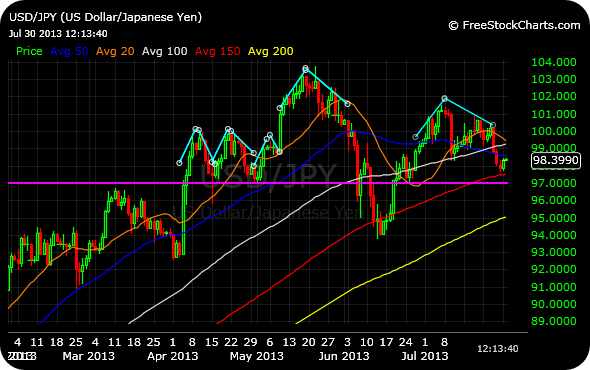 ______________________________________________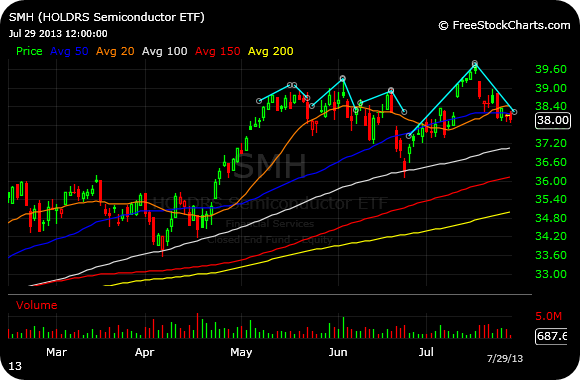 If you enjoy the content at iBankCoin, please follow us on Twitter