Technical Voodoo Dolls Attack Ugg-Wearing Fashionistas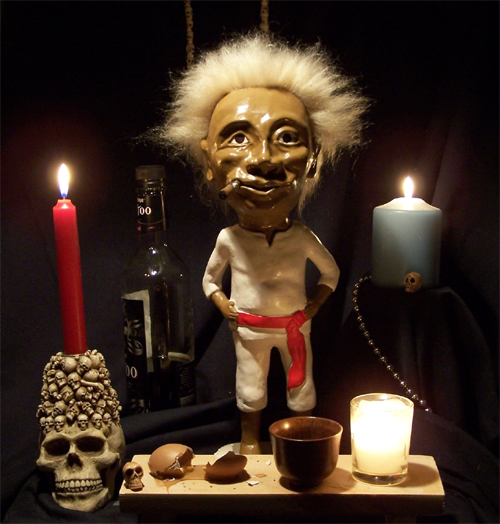 ________________________________________
Since March 2009, this cyclical bull market has seen plenty of false breakdowns that have subsequently led to low volume melt ups in a virtual straight line. While we have seen broad market corrections each of the past two summers, to the tune of 16% in 2010 and 20% in 2011, usually by the time shorting seems like a high percentage play the trade is largely over. Just recently, in the current market we saw a headfake opening gap lower last Monday that turned on a dime and sprinted up higher the rest of the week. With that in mind, it is often best to resist digging up obscure bearish patterns to justify a given bias when it runs counter to the prevailing trend.
In addition to the "head and shoulders top," George Lindsay's "Three Peaks and the Domed House" is probably one of the most overrated chart patterns that perma-bears point to over the course of their eternal foray into confirmation bias. Too often, it is easy to look at a chart that has seen a significant price advance and declare that an imminent, major top is upon us. At the very least, these patterns need some downside confirmation to be valid. Beyond that, though, is the nefarious nature of the market to trap in those eager to short the breakdown via a quick shakeout that soon takes the market to new highs.
The "Three Peaks and a Domed House" pattern is more of a novelty than anything else. However, when it hits, it hits big, such as with the confirmed bearish top that Lindsay originally nailed on the Dow Jones Industrial Average back in 1968. In sum, these types of fancy patterns should be use sparingly and viewed with initial skepticism, since too often they are identified to little avail by bears.
That said, for an example of a Three Peaks and the Domed House weekly chart pattern that has confirmed, consider Deckers. The pattern took eight months to form, which is roughly what Lindsay suggested it needs, on average. Even with DECK's recent plunge, because of the rare but confirmed Three Peaks and the Domed House pattern, it is tough to look at the stock from the long side for anything more than a quick trade.
Click Here to read more about the Three Peaks and a Domed House pattern.
________________________________________
________________________________________
Previous Posts by chessNwine
8 Responses to Technical Voodoo Dolls Attack Ugg-Wearing Fashionistas
Great post header and learned from the Lindsay theory.
Never heard of it before.
Che$$. Thank you.
Nice jobu reference, great movie
JOboo returns to guide us all into millions of stock market dollars. From now of Chess, we must all know JOboo's picks.
very interesting. thanks
Nice review of concepts and $DECK. Thank you @chessnwine
There is no doubt that you win the award for best pattern recognition of the year. Excellent!