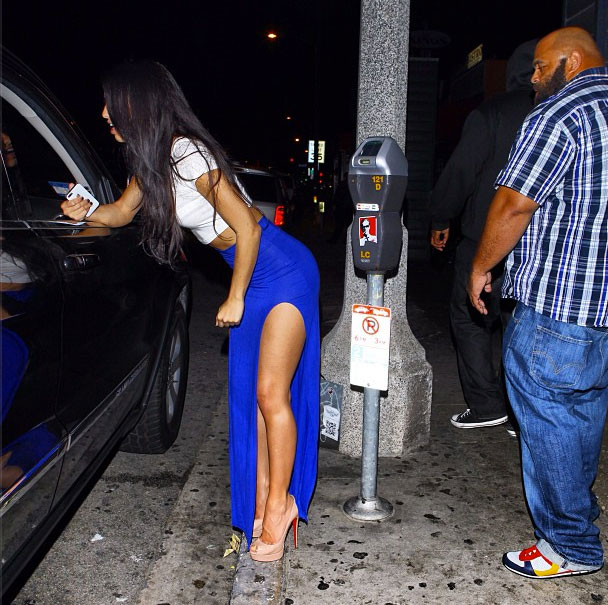 With respect to the for-profit education stocks, most traders would agree that the charts themselves (irrespective of the underlying firms) have been trashy to trade for the past several years. These stocks always seem to rally when they look ready to head towards the Pink Sheets, and then break your heart with a fade virtually every time when they are beautifully set up to breakout much higher.
They continue to be heavily-shorted nearly across the board. And despite their undesirable reputation they are currently about as ripe as any sector I am seeing now, in terms of high beta issues which could benefit in what has been a resilient market.
In other words, if the bears are not yet done being squeezed in this leg of the bull, I have to think these trashy stocks are where the sharks will smell blood next.
________________________________________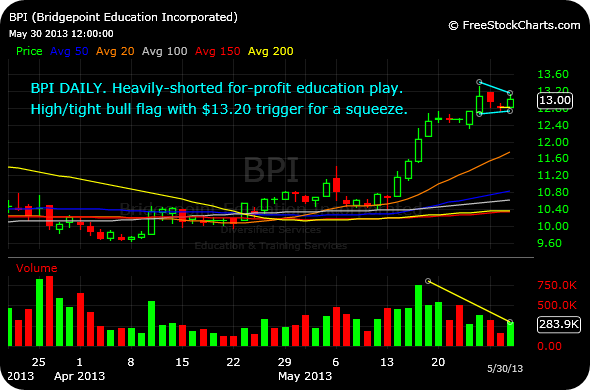 ________________________________________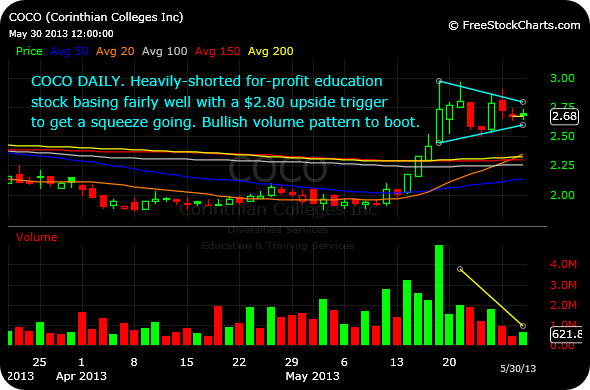 ________________________________________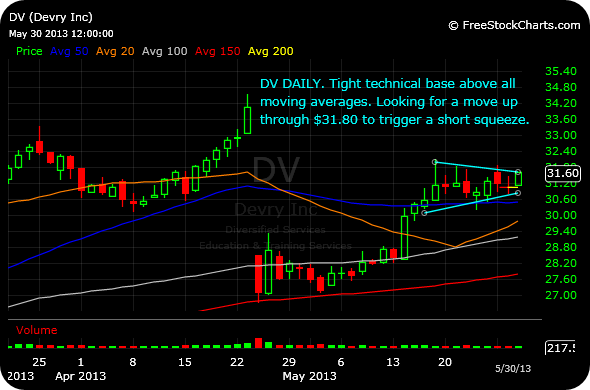 ________________________________________