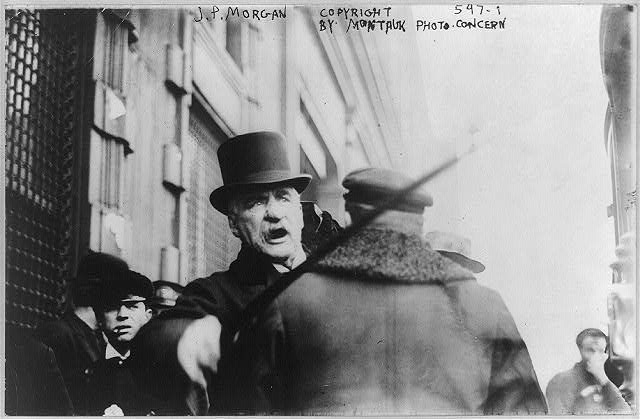 I suspect silver bulls should have let sleeping dogs lie back in the spring of 2011, during silver's historic run-up. Instead, they embraced the Fight Club taunting of JPM's infamous short position in silver, and alleged a conspiracy to drive down the price when the bubble finally popped.
Such is life in the markets, though, and as I write this silver futures are down nearly 7%.
Updating the silver ETF weekly chart, below, unless bulls can pull off a stunning reversal tomorrow it appears as though a retest of the primary $18 breakout level from 2010 becomes the next logical downside target.
There are some things in life best avoided instead of confronted, and the ghost of John Pierpoint Morgan is one of them.
____________________________________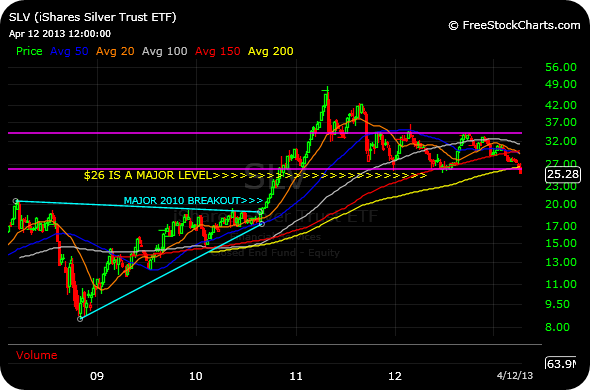 If you enjoy the content at iBankCoin, please follow us on Twitter