[[SIGM]] Price: 26.36
Before I get into this post, I wanted to let you know that I have been dead wrong on this stock in the past.
Sigma is involved with two fast growing markets:
IPTV set-top box market for telcos– Verizon and AT&T are rolling out their new service very aggressively, and Sigma Designs is a big part of it.
Blu-Ray DVD market– Now that Blu-Ray is the standard, expect shipment volumes to go up significantly in 2008.
The stock has been unfairly punished due to technical levels, and in my opinion, undervalued.
PEG Ratio: 0.37 (extremely cheap)

Current technicals: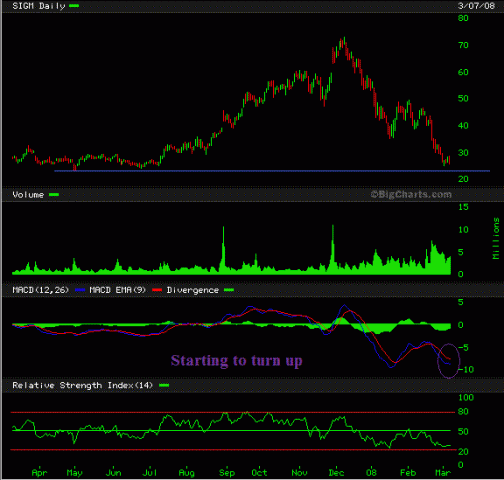 The company reports on Wednesday so anything is possible, but I plan to get aggressive in the name.
Comments »