It's been tough to find actionable ideas the past few days as all of the momentum traders seem to be fixed on crypto currency. And, rightfully so as Bitcoin passes some big retests and now appears to be on the next wave pattern. Some are even calling for old Bitcoin highs, that's 20K, in the next few months. There is a catalyst on the horizon, which appears to be the biggest date in Bitcoin, the halving.
As for stocks, we are still in the meat of Earnings season and the Corona Virus is still in the air. Stocks do not care. There is only one objective here, maybe two, and that is Dow 30,000 & NASDAQ 10,000.
Some new individual names to add to the watchlist tonight come from the "Breakout" screen inside Exodus: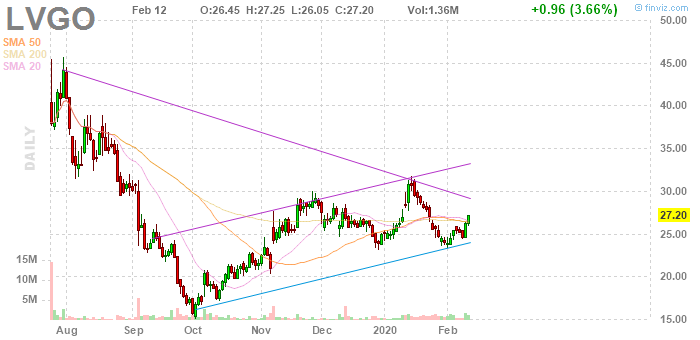 The full screen can be found HERE.
As for crypto coins, I've polled some pros and they all seem to agree on Tezos, that's symbol $XTZ.
If you enjoy the content at iBankCoin, please follow us on Twitter