Yes, the market is going up, up, up. Hopefully you are fully invested and have been so for months.
We have taken a few days off to go to Myrtle Beach for a baseball tournament at the Cal Ripken facility here. With the market at highs, I thought I'd post a few shots from the top of one of the tallest condos in Myrtle Beach.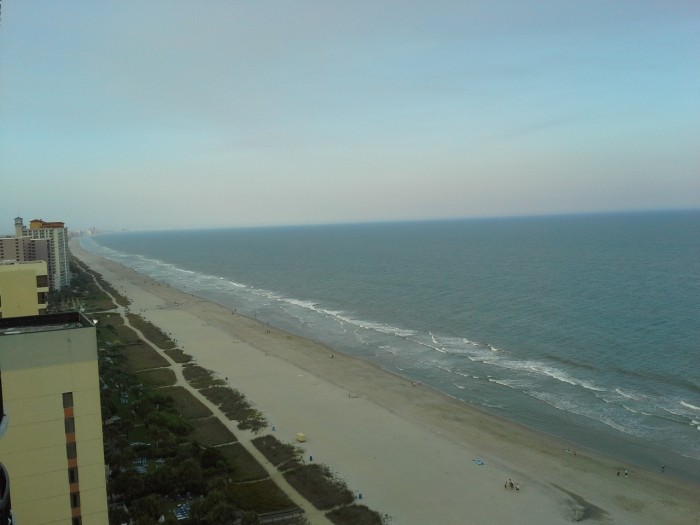 That shot is looking towards North Myrtle.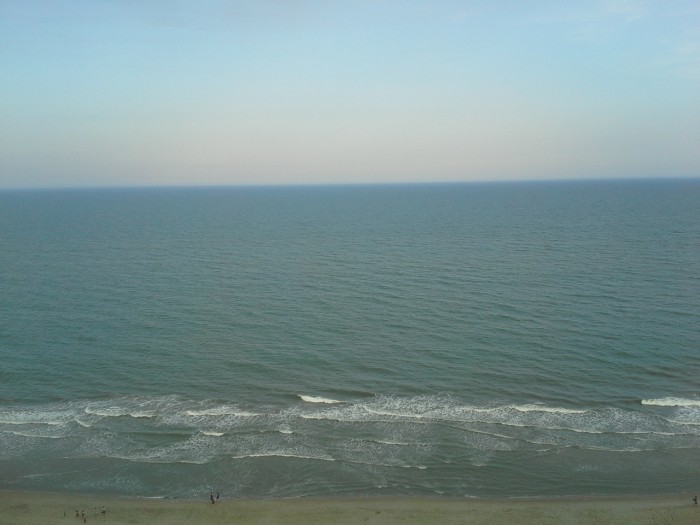 Walking out on the balcony feels like you will fall right into the Atlantic. You cannot see beach until the last couple of steps.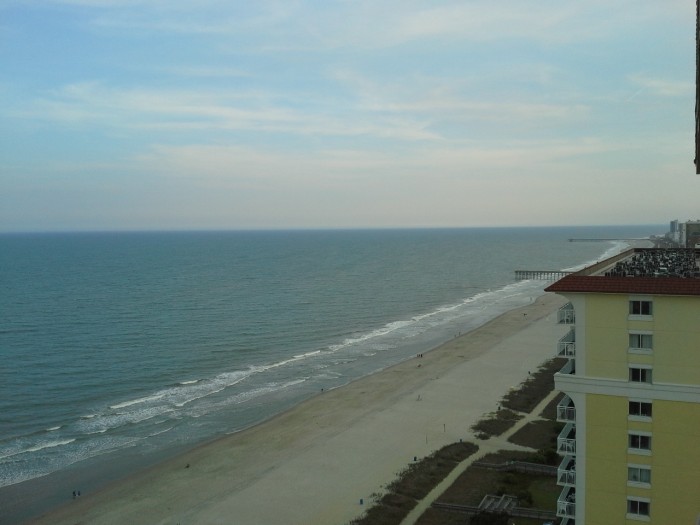 This shot looks south, towards Surfside.
The bracket has 12 teams. The top 4 will advance to the championship on Sunday. Our experience is that the teams that compete here are top notch. Wish his team some luck!
If you enjoy the content at iBankCoin, please follow us on Twitter