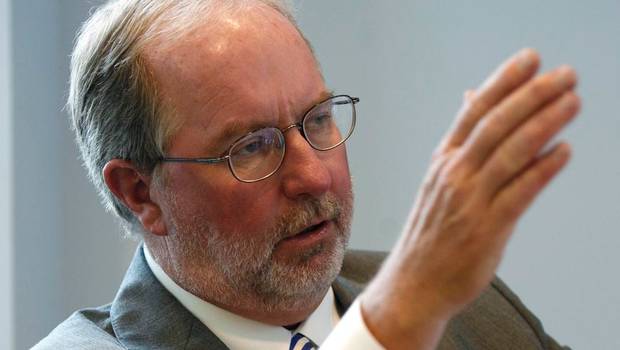 Earlier today inside 12631 I snagged a $31.81 long entry in TWTR, which has been a veritable death trap of sorts for longs in 2014.
Typically, this is not my kind of chart, just like my FEYE LNKD YELP longs last week were not.
However, in this market I am finding these beaten-down growth stocks are making for good, quick snapback rally long plays as long as I stay disciplined.
With this in mind, I found the $30 level to be a sound stop-loss zone for my long in Twitter, targeting a bounce up to the daily chart upper Bollinger Band and 50-day moving average, highlighted on the daily chart below in the upper-$30's.
As far as sentiment is concerned, I have noticed a considerable drop-off in the number of bottom-fishers in the name in recent weeks after what figures to have been short-term capitulation.
Let's see how it plays out. I have about a one-point profit cushion thus far on the trade.
_______________________________________________________________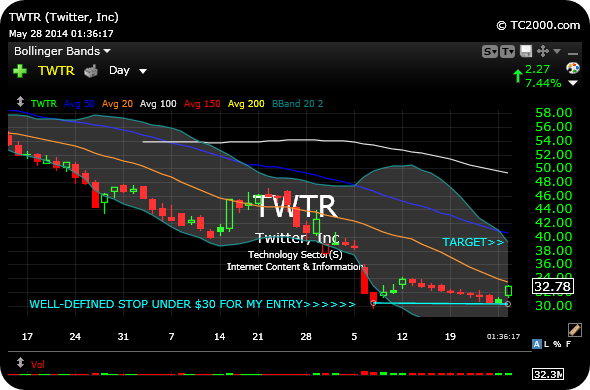 If you enjoy the content at iBankCoin, please follow us on Twitter