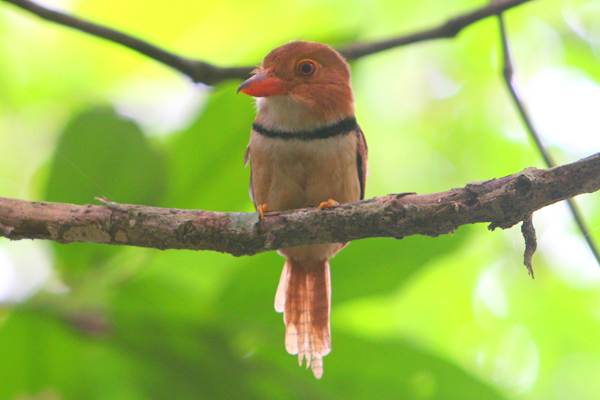 Member @BernieCornfeld inside 12631 notes that the daily chart for Amazon may be forming a "diamond" topping pattern.
After a prior, established uptrend, the diamond is not unlike the "megaphone" topping pattern, where we see higher highs but also lower lows, except that the diamond will tighten up a bit after the initial megaphone pattern to form a diamond-looking shape. That type of price action suggests increasingly violent indecision, where sellers are suddenly reclaiming the initiative after being laughingstocks in the market throughout the uptrend. Like all chart patterns, they are not guarantees of a reversal but, in fact, do put us on watch for a change in character. And when you are dealing with the type of one-way market 2013 has been, especially for the major index charts like the Russell 2000, it seems like every potential topping pattern simply sets up another leg higher and is rendered null and void.
Even with that in mind, you would still be remiss not to point out that Amazon has been making higher highs but also lower lows, of course with the earnings volatility in play last week. What makes the pattern valid is not because I say it is, but rather as objectively as you can draw those trendlines which "react" or touch price along the way.
Thus, by any objective measure, since mid-July, Amazon has been making higher highs but also lower lows.
For now, it is a megaphone pattern in progress, and in order to morph into a diamond it will now need to put in some more work sideways in the next week or two. Just as with any potential reversal pattern it is going to require confirmation to be taken seriously, by convincingly breaching those $295 lows with heavy selling and closing well below it. Beyond that, the volume pattern has been benign, with no heavy selling of which to speak.
So even with Amazon giving back most of its post-earnings recovery rally, bears still have plenty to prove here to have me even thinking an intermediate-term topping pattern is in place.
______________________________________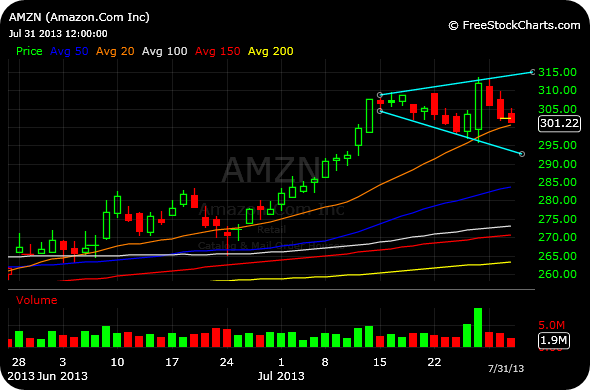 If you enjoy the content at iBankCoin, please follow us on Twitter