While we all immediately think of the major casinos when considering gaming stocks, there is real innovation taking place in terms of the slot makers, namely BYI and IGT. In addition, you can expect more user and social-friendly gaming from MGAM and SHFL.
Those  sparkling and giant casino resorts were not built from bored winners who came to the casino, looking to play properly–They were built on losers who were stimulated by a whole host of factors to "have fun" and bet more. And you can be sure the next generation of gaming will push the envelope even more in that direction.
Beyond a long-term thesis, headed into Wednesday this segment of the gaming sector looks ripe to follow the major casinos higher. I like these on further strength.
_________________________________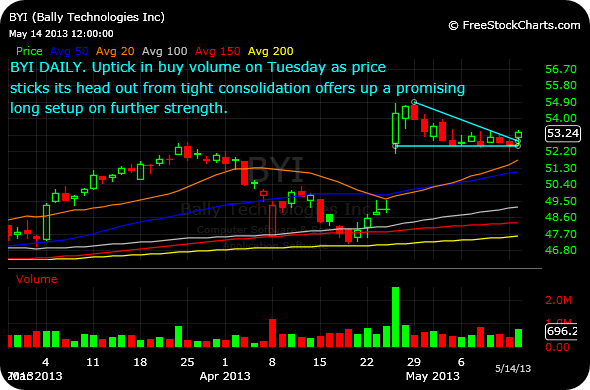 _________________________________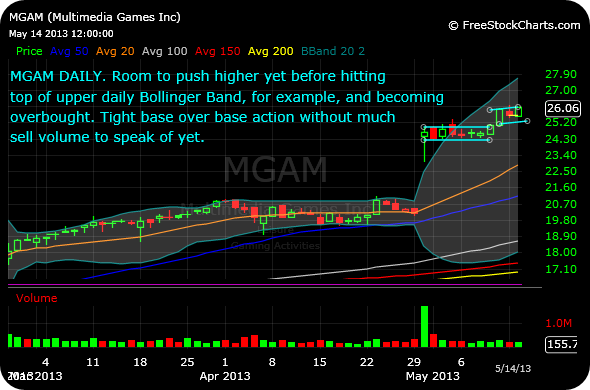 _________________________________