I bought shares of $TSLA while lesser men were tossing shares out the window. Over the summer, TSLA cracked below $200 and the bears were out in full force guaranteeing victory with a price target of $0.00, no Doug Peterson. I ended up buying shares for myself as a Birthday gift just as the summer was getting into full gear, see my post HERE. For those that followed me in, Happy Birthday to you, as we trade through $300 in the after-hours session.
Now all we need is $TWTR to come through with a solid report tomorrow. I did good dumping $SNAP ahead of their recent quarter, but I'm all in for $TWTR.
I'm heading out to the kid's school fall festival, but I'll leave you with today top tickers on the Exodus momentum screen. Tomorrow should be a good day, indeud.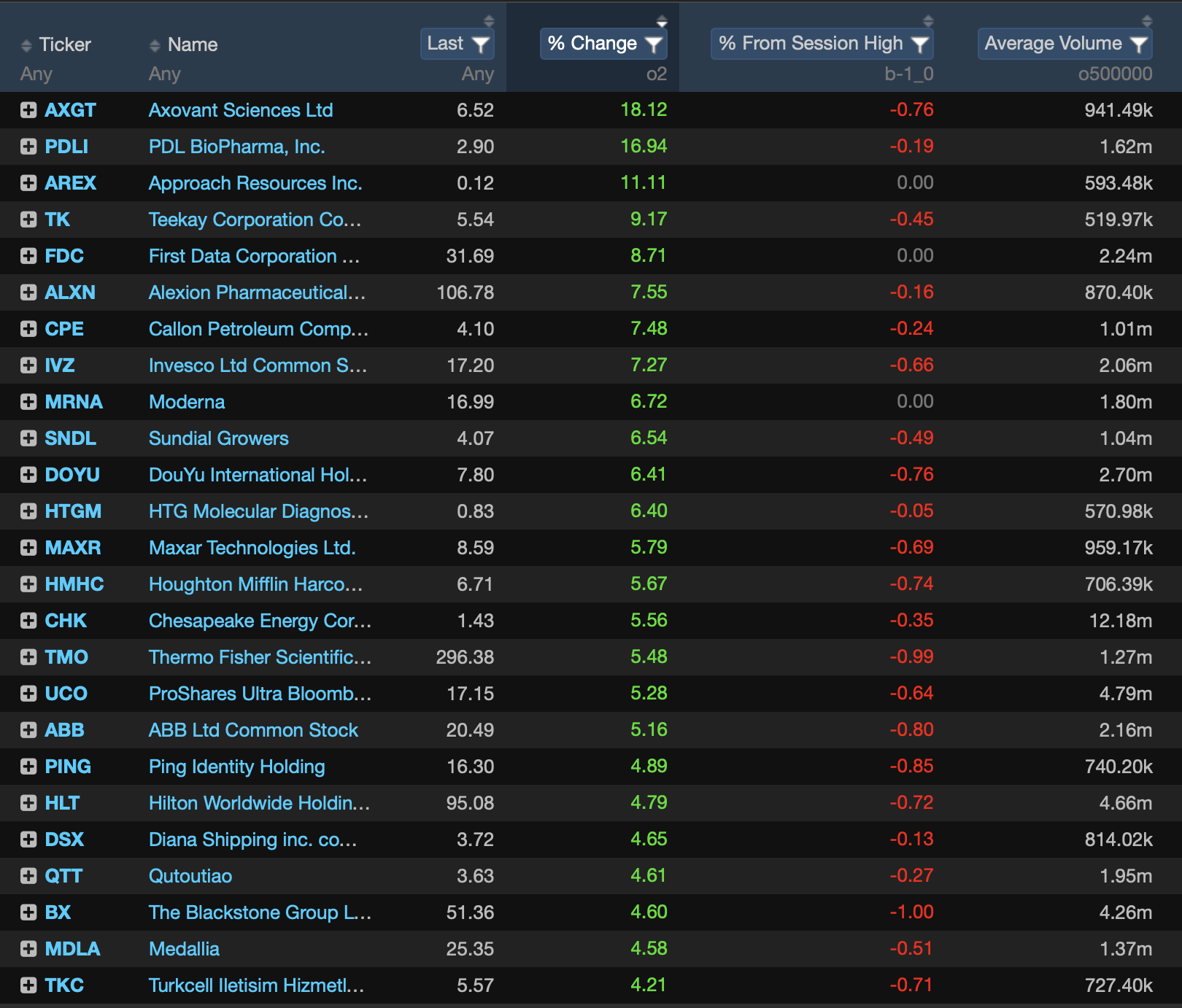 If you enjoy the content at iBankCoin, please follow us on Twitter