Twitter, symbol $TWTR, got me once again as the stock was manhandled today in response to its latest quarterly report. Today was supposed to be a good day after the nice $TSLA reaction, but the two cancel each other out making it just another day.
Inside the room of Exodus, biotech tends to be the talk, and there was big talk on $TROV & $BNTX. Keep an eye on those two. In after hours, $AMZN disappoints the street, while $INTC raises outlook, leaving us with a mixed bag once again.
As far as momentum, here were the names that had it today: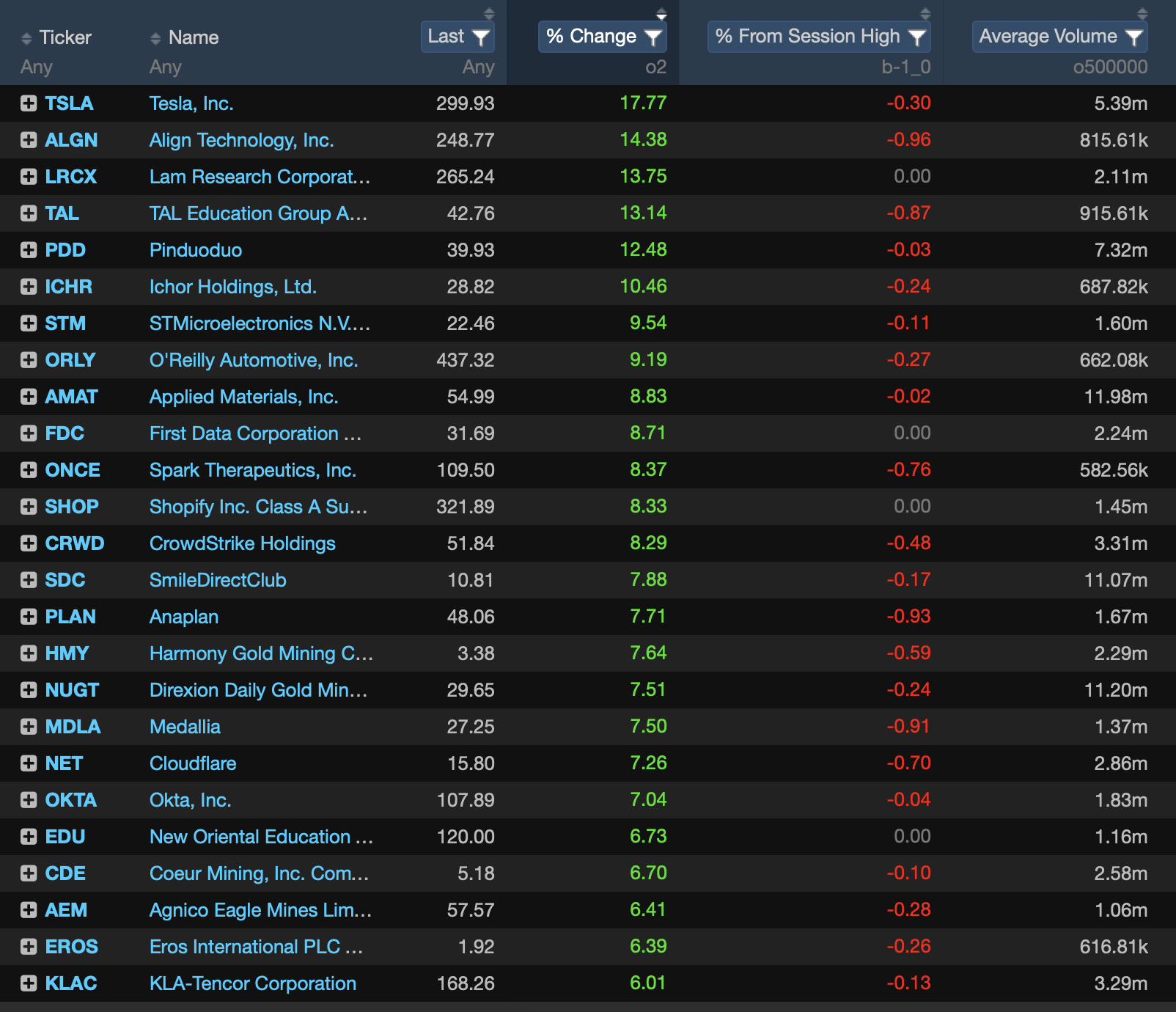 __
The S&P 500 index also held the all important 3,000 level: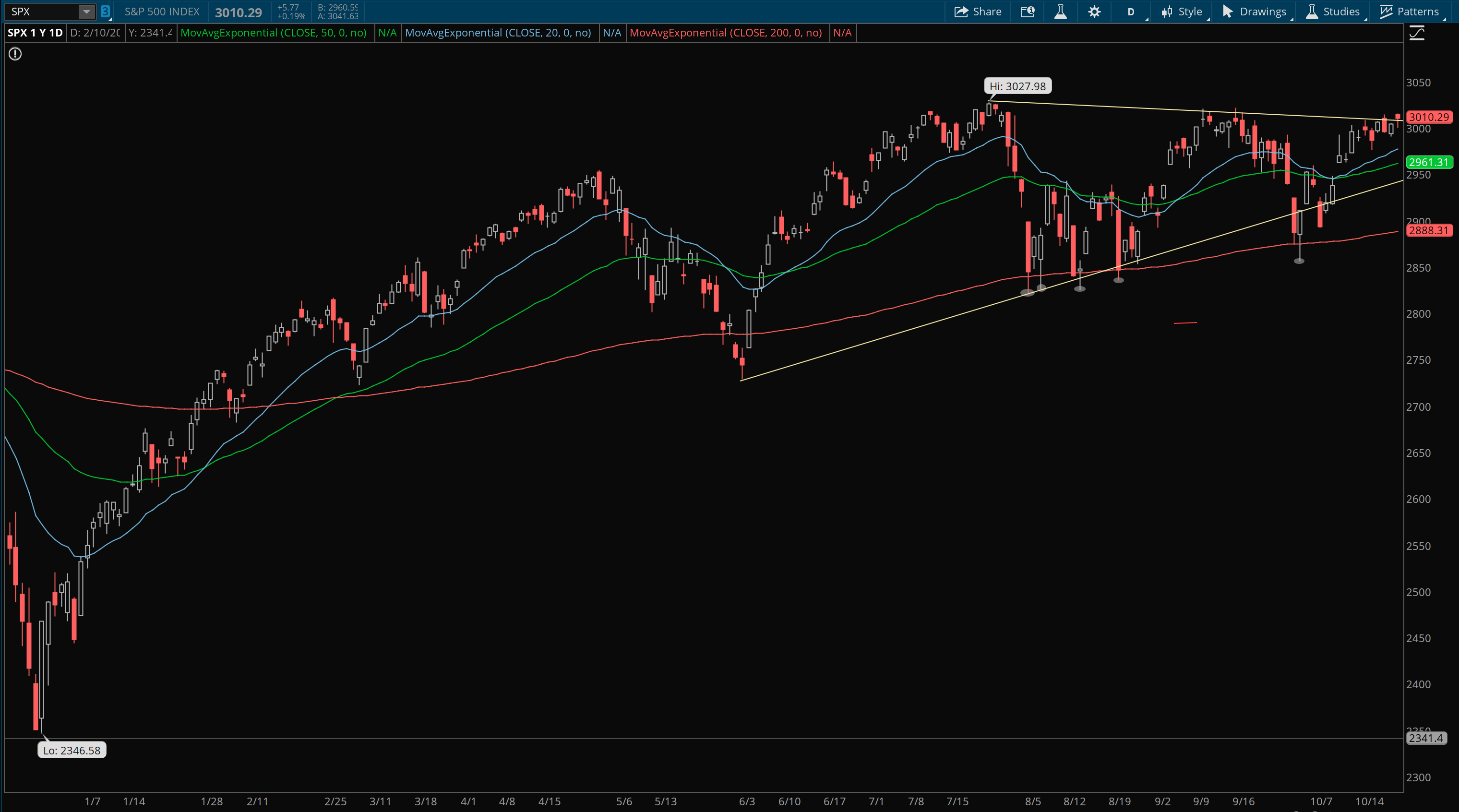 And, if you are wondering if I sold $TWTR? I have yet to sell a single share. It is likely dead money for now, but I will HODL.
See you guys at the bell…
If you enjoy the content at iBankCoin, please follow us on Twitter