Let me preface this post by saying I am talking my own book when I write this post, as I own both $SPOT & $ROKU. But, these two stocks just got punished on some pretty positive, downright super bullish upgrades.
Here's the trade from here. $ROKU damn near kissed the 50 day moving average during Monday's session. Should we open week, look to buy the dip with a stop just under the ascending trendline– roughly $42: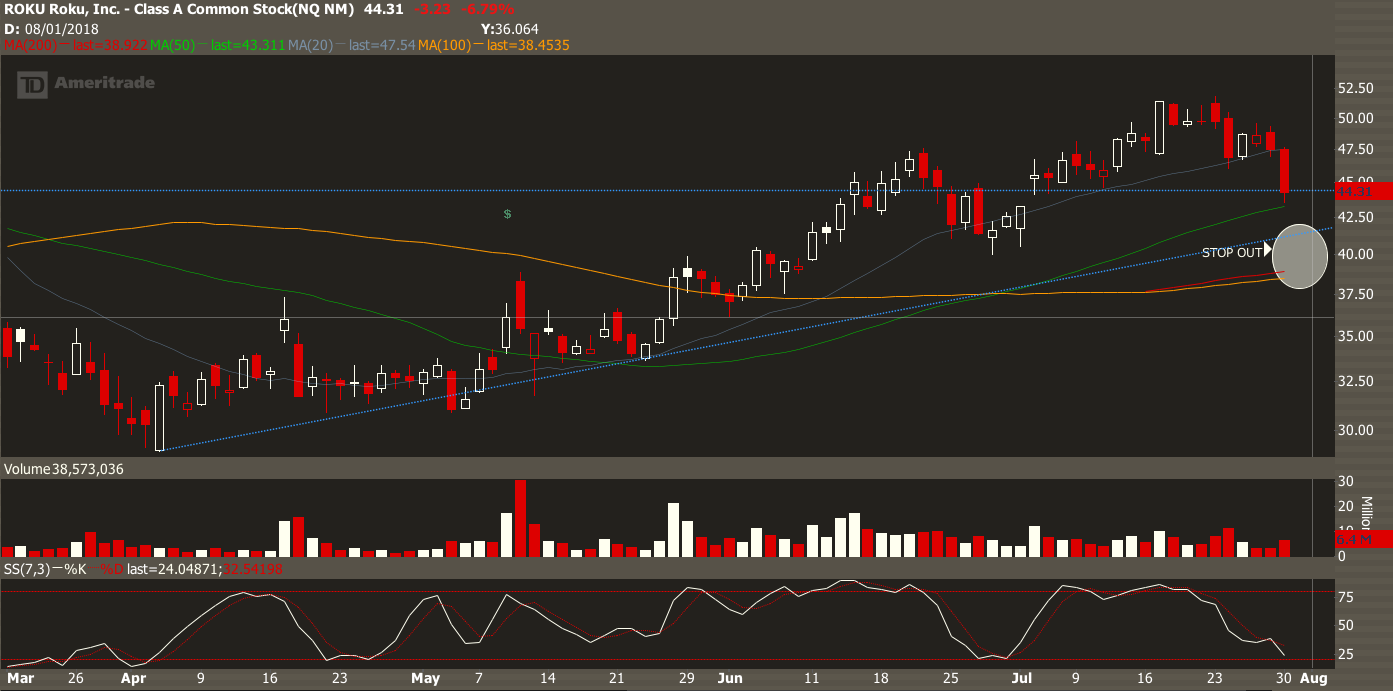 __
For $SPOT, should we get a dip back down to the opening day's high $169, I will be buying with both hands with a tight stop in place from there on my whole position: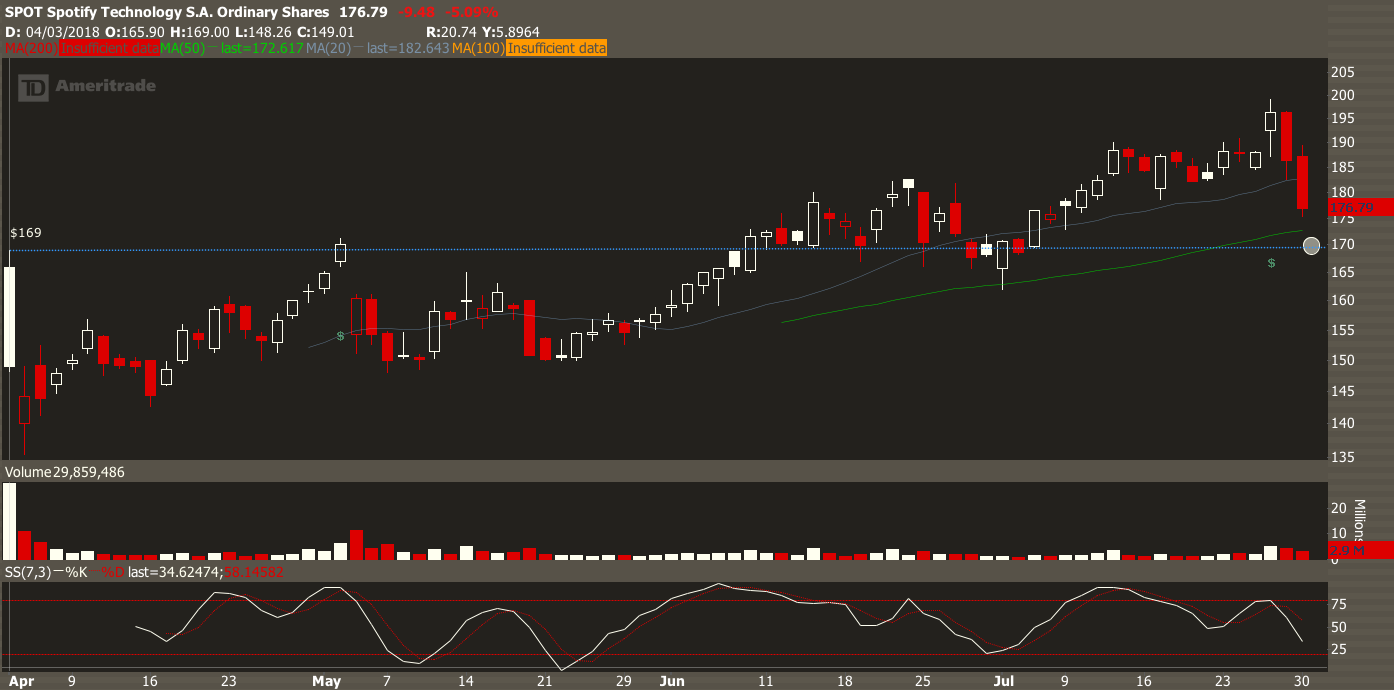 __
I took some heat today, as most did with any exposure to tech. Here's to a turn around Tuesday– I'm hoping we flush at the open. These are the two I will be focused on. See you guys at the open inside the Trading Room.
If you enjoy the content at iBankCoin, please follow us on Twitter