Obesity. Mattresses. Sleep Apnea. . . and Jennifer Aniston.
Well, the disease that is MFRM is a moot point now, but you ham and eggers should know that it was a consumer finance operation in drag, as so many operations are these days.
Pardon me if you are already familiar with this, but AAN is the leasing operation behind MFRM — 0% 60 months, etc.
Founded in 1999, Progressive Leasing, a wholly-owned subsidiary of Aaron's Inc.[NYSE: AAN], is a steadily growing company, already surpassing $1B in annual revenue. Our scalable, customer payment software product provides lease-purchase technology solutions through 16,000+ retail locations in 46 states.
Just FYI on Progressive Leasing— "no credit needed" is the slogan. The other "financier" involved ==> financing the 90 day deal is good ol' SYF (Symphony Financial).
After a 60% haircut from it's peak in November 2014 this piece of shit MFRM that was running 4x Debt to EBITDA gets scooped by some "Ikea of Africa" with a German name for a cool $2.4 Billion. Steinhoff is a German-listed $22 billion furniture conglomerate led by South African retail mogul Christo Wiese who is also Steinhoff's chairman and largest shareholder.
The company said it would push into the U.S. as well, acquiring Mattress Firm for $64 a share in cash. The offer represents a 115% premium to Mattress Firm's closing price the Friday prior of $29.74. Steinhoff described the deal as one that would "create the world's largest multibrand mattress retail distribution network."
More importantly, the interesting tide in this bullshit industry is the fact that adjustables are all the rage.
Here's some "old" data from the glorious industry rag known as Bed Times (no joke).
Tempur-Pedic was one of the first major mattress brands to encourage consumers to pair its foam mattresses with its Ergo adjustable bases and recently has been promot- ing adjustables heavily with a multimedia advertising campaign.
The efforts have paid off. According to Mike Mason, director of brand development for the Lexington, Ky.- based company, the attachment rate for the Tempur-Pedic Ergo base was 19.4% in 2010 but had jumped to 28.6% by the middle of this year. Some dealers report selling 40% of their Tempur-Pedic mattresses with an adjustable base, Mason says.

Overall, Jimmy Grimes, senior group vice president of sales for power foundations at Leggett & Platt in Carthage, Mo., estimates that the adjustable foundation category has grown about 10% in the past five years but "in the past year or two," he says, "it has been closer to 25%." Kelley Clenet, president of adjustable base supplier Ergomotion in Santa Barbara, Calif., agrees that growth in the category has been steady for the past five years, "but the most compounded growth has been in the past 18 months."

Niles Cornelius, general manager of Hickory at Home, Hickory Springs Mfg. Co.'s direct-to-retail division in Hickory, N.C., has seen solid growth in the category industrywide and says Hickory at Home's adjustables business specifically has grown between 25% and 50% during the past few years.

"We are on target to have 50% growth this year," Cornelius says. "I think it will be more next year." These sales figures illustrate the shifting—and
growing—position of the product category within the larger mattress industry.
"In the past couple of years, electric adjustable beds have gone from being a niche product to a product that is becoming mainstream among retailers and consum- ers," says David Jaffe, president of Mantua Mfg. Co. in Walnut Hills, Ohio.

Adjustables began as medical products and the contract market remains enormous. When the category moved into the consumer realm, many models retained their hospital-like feel. Today's adjustables continue to be mar- keted as being able to alleviate medical conditions—from acid reflux to back problems—making them attractive to demographics like aging but active baby boomers. But many adjustable bed makers have rebranded their products, replacing the stern medical detailing with more aesthetically pleasing, user-friendly details that appeal to consumers' needs and sense of style. Motors are quieter; remotes wireless. High-end mattress fabrics coordinate with consumers' bedroom decor and massage features ease muscles sore from a gym workout. "The purpose of this product is to create a bedroom space that is a lifestyle and luxury choice. It may not be for any medical-based need but simply a decision based on comfort and functionality," says Darren Nelson, sales and marketing director of Jin Ju Furniture, a manufactur- er of adjustables with a facility near Shenzhen, China.
Also, from the venerable Tempur Sealy International Inc. CFO on 4q15 call :
——————————————————————————–
Barry Hytinen, Tempur Sealy International Inc – EVP and CFO [28] ——————————————————————————–
Hi, Seth, good morning. Without getting too granular, I can tell you that our mattresses as a component of the bedding were positive and we also had a steady attach rate on adjustable on our Tempur-Pedic brand. We do see adjustables over the long-term as something that, from an attach rate perspective, has room.

Particularly on the Sealy brand side, where as you mix up within the brand and we have innovation that we've had with Stearns & Foster and our Posturepedic Hybrids, we think that there's an opportunity there for additional adjustable sales and attach rates. As you may remember from the Las Vegas bedding, we just recently introduced the new adjustable, the Ease by Sealy, which has really features and functionality at a sharp rise point, so we expect improving performance from adjustables over time.
Now this is not some kind of mind-bending puzzle. Obesity can be a factor in shitty sleep. And shitty sleep of course is reported to doctors, who then love love love to diagnose sleep apnea. In fact, a hat tip to DeVry [ticker: DV] Doc for minting coin on this phenomena.
Listen to this shit, despite being "old data" —
The number of office visits with insomnia as the stated reason for visit increased from 4.9 million visits in 1999 to 5.5 million visits in 2010 (13% increase), whereas the number with any sleep disturbance ranged from 6,394,000 visits in 1999 to 8,237,000 visits in 2010 (29% increase). The number of office visits for which a diagnosis of sleep apnea was recorded increased from 1.1 million visits in 1999 to 5.8 million visits in 2010 (442% increase), whereas the number of office visits for which any sleep related diagnosis was recorded ranged from 3.3 million visits in 1999 to 12.1 million visits in 2010 (266% increase).
THEFUCK!!!!!!!!!!!!
On that note, go take a look at shares of ResMed [ticker: RMD], supposedly purveyors of the "best in class devices" — of course, every single person (user) that your correspondent has spoken with hates any and all of these devices.
Old data, schmold data. You catch my drift?
Note also that our man, experienced short seller @alderlaneeggs has made the following comments on TPX:
I'm very intrigued with Tempur Sealy (NYSE: TPX) as a short. I haven't talked publicly about it yet. I've been short this thing 5 or 6 times in my life, and it's been good to me. When they first went public I noticed the top two guys in management wore wigs. I am 10/10 in shorting guys who wear wigs. It's another indicator of mine. I don't know what it is with guys who wear wigs but they make great shorts. At the end of the day, they sell foam mattresses. TPX is a commodity business. They sell foam and now everyone can sell foam. You can buy foam in a box. You can buy foam at Costco. You can buy it everywhere. There's nothing magic about what they do. The bed industry grows about 1%- 3% a year. The share has been taken and I think the road for them ahead is rocky. TPX is a sales-driven model. In a sales driven model, when you miss on revenue, you tend to miss for 3, 4, 5 consecutive quarters. When they beat, the opposite happens. This past quarter was the first quarter of misses. The stock is down, but it could get more than cut in half from here. The company is highly leveraged and activists are involved. They threw in a new board and a CEO who is a former rental car guy. I have no respect for players who encourage the company to take on more leverage to buy back their worthless stock. That's what the company has been doing. If they want to buy the stock here, great, I'm selling it to them. I like TPX as a short.
Seriously fuck mattress purveyors.
And remember: go big or go home. Yaa b!tches, horse-tail hairs 'n shit [not to be confused with pubes].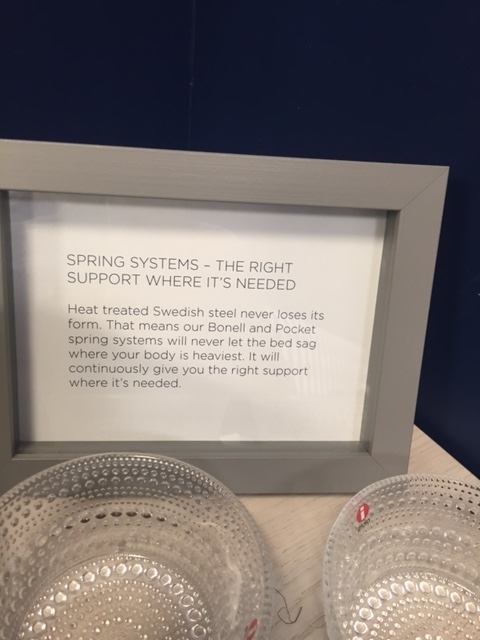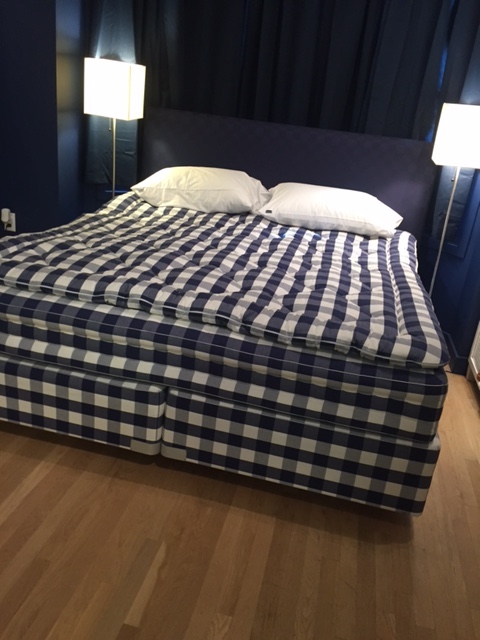 PS: per the FT . . .
SHPG Jennifer Aniston is one of the millions of Americans who experience symptoms consistent with Chronic Dry Eye. Commonly referred to as Dry Eye, Aniston has revealed how the condition gets in the way of her daily life. In partnership with Shire plc (LSE: SHP, NASDAQ: SHPG), Aniston is encouraging people to make eye health a priority, and is raising awareness and understanding about Chronic Dry Eye symptoms, like the ones she experiences. She hopes to educate and inspire people to chat with their eye doctor about what's really going on with their eyes.
The fuck? is this the next sleep apnea?
#keepaneye —– no pun intended
Comments »