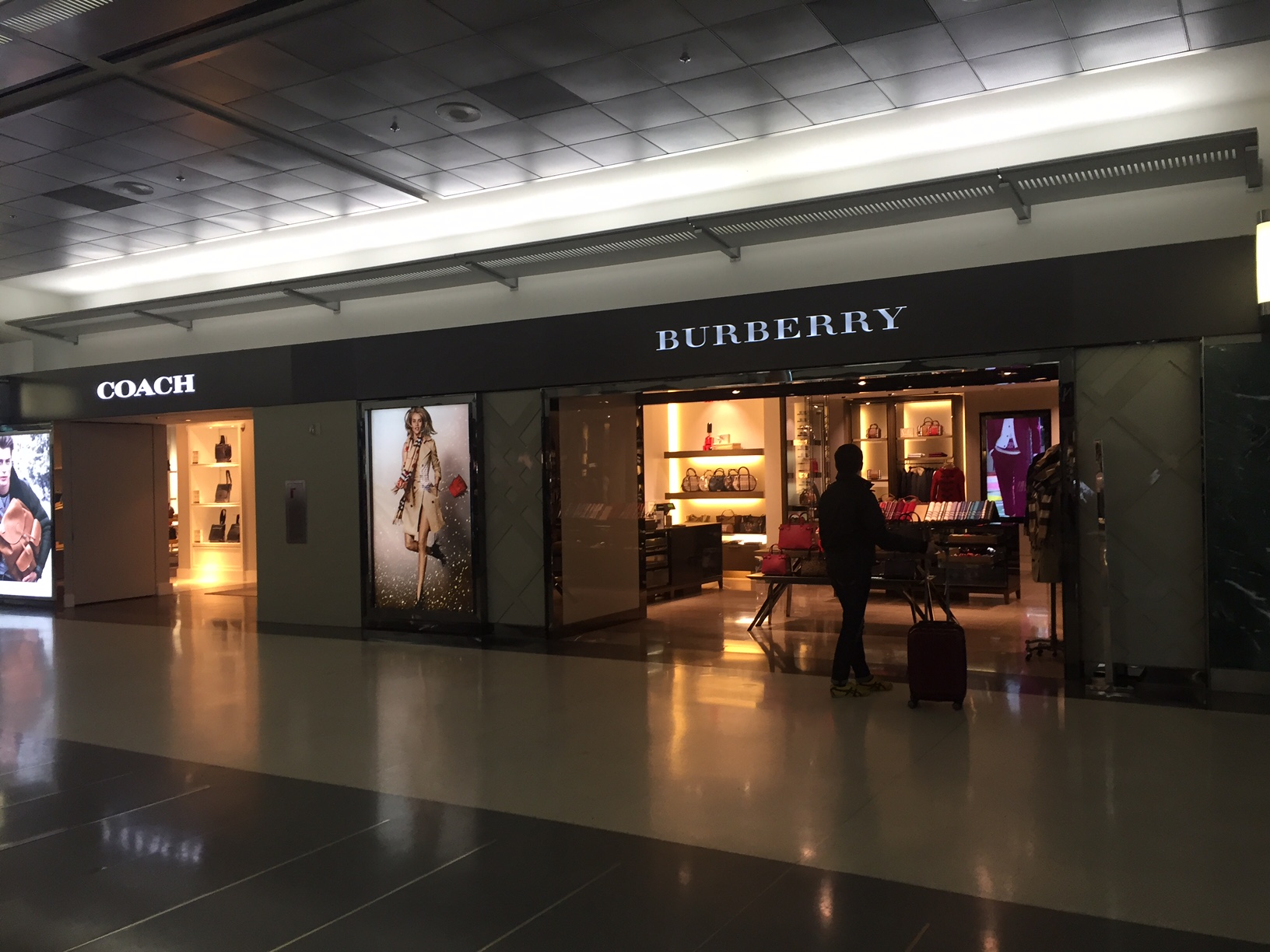 Dear Maggie,
Thank you so very much for leaving Britain with a raging class war. From Brick Lane to #SW19 to Brixton to Notting Hill. The hoi-polloi would like to bestow 1000 gaping vaginas upon your grave in honor of your great success.
Meanwhile, across the pond, the shareholders of Coach would also like to partake in the ebullient celebration of your legacy. 1000 additional vaginas will festoon the site, on behalf of CUSIP # 189754104. Pageantry of magnificent order!
Margo, you might be nonplussed at this very moment. Why pray tell, would Gerald Tsai's foot soldiers feel beholden to you? It may take a little bit of thought. But you were always a bluestocking, weren't you, ol' scallawag.
Alas, I am not here to cavil about your policies, your institutional attacks on the working class, nor your general cuntery. For that is a widely known narrative. I am here to tell you that thanks to your insidious shenanigans, we might here have a turnaround opportunity in Coach. Let me explain.
You see, while you were tea-bagging Ronald Reagan, his dumb-ass forgot how to think, and decided to mimic your dumb-ass. Long story short, a working class job was no longer a safe haven, a source of pride. Rather it was something to escape. The aspirational instict of mankind may be intrinsic to his nature, but you sure egged it on smarty-pants.
Net net, we here consider Burberry and Coach as playing analagous roles on the Island and Stateside, respectively. A bit of class warfare through the lens of leathergoods, if you will.
Over time "chavs" across the land appropriated the tartan costume of pugs and waifs alike, much to the chagrin of upper management of said pond-side purveyor. All the while, a similar situation developed at the design house known as Coach. The ever-so-gauche CCCCCC logo, quintessentially kitschy no less, has been the unequivocal status symbol for "trailer trash" and the "250K middle class" alike. Cacophpny, if you're Coach management.
On the one hand, peak outlet sales, reached XX% (outsized). On the other hand, penis-addled money managers can't lean on the old uxorial hypothesis that "wifey likes it" — because wifey doesn't want to be confused with lower rungs of the economic ladder! A quandary no doubt.
Quoting rabble from the fashion blogs: "JILL TURNER DELIN JULY 3, 2014 AT 5:47 AM – Now that Coach bags are held by 50% of all Wal Mart shoppers they have lost their appeal and place as a "status" item. Why would I pay big bucks for a brand that can be found in most mobile parks?"
What we have here ol' chum, is garden variety "brand dilution" – a inexorably vile concept, at its core.
Coach's management, a sagacious bunch, knows full well that the psychological house of cards is crumbling, explicitly culling logo-riddled product. Or as they say in industry parlance, "we're designing into the trend of no-logo". With 30% of outlet sales coming from logo as of 1Q16, sloughing this line off is going to be a glacial task. However, looking at the big picture logo represents less than 5% of total North American retail sales [~28 million in most recent quarter]. I do wonder if they'd be willing to scratch the gaudy logo altogether to forgo 5% of sales in North America and revive the brand in earnest. Probably not. According to management it "will decline slowly" and its "an integral part of the business" — all in the same breath. Confusion.
Come to think of it, confusion is a theme, as I ponder this name. "We are the original house of American leather," claims management. Yet product is churned out in China and labor inflation in that market has forced manangement to find alternatives. With gross margins under pressure, rest assured that reclaiming the brand's heritage does not mean bringing production back to the US of A.
Meanwhile, Englishman Stuart Vevers, the new creative director, is a paradox himself. Coach has a democratic ideal, he claims. His inspiration/customer is a "a magpie girl who goes on road trips, picking up Western things, but also might steal from her granny's closet on the Upper East Side." He continues, "I like shearling because to me it's quite honest, it's a raw material with very simple construction, and something about that to me feels like a Coach approach to luxury, even an American approach to luxury — not too precious," he said. Roughly $2000 for any shearling coat. Not too precious. Democratic, too!
Vevers (ex-Mulberry of UK) knows the ephermeral tricks "shearling, glitter, metallic" — differentiation, innovation. Not averse to Snoopy and Gary Baseman gimmickery, he also knows Europe, after stints at Mulberry and Loewe. Given that 90% of Coach's business has historically come from Japan and North America, Europe is clearly a greenfield opportunity. A new flagship store in Paris and a clean slate, where the scourge of logo hasn't stained the collective psyche, awaits. Burberry's Haymarket Check ticks that box across the pond.
As I perused an airport "door" recently, what jumped out at me was the fact that a 95% of the men's product wasn't heinous per se. Most of it was muted and elegant. The aesthetic has been neutralized to some degree. And one can see that they are favoring embossing the horse and cart over tacky logos and gauche trimmings. In fact, a sucker to my own biases against "Hermes for Housekeepers" — I thought to myself, if these were XYZ brand, I might be interested in a simple backpack. I think that Coach will be hard-pressed to overcome its image in the US in the near term. Quoting a one-percenter stay-at-home mom, "Coach is for grandmas. But I did buy something for my nanny there for Christmas." It fancy enough to give away, but not for oneself! In Europe and Asia, it doesn't have to overcome brand-association as an incumbent issue. That said, the company has got the tourniquet on domestically, shuttering almost 100 doors in the past 9 quarters. The only thing that will change perception domestically, is time. Hearts and thoughts they fade away . . . as do brand associations.
From a 2011 Article: You might find a chic, understated python clutch; or you might find a pink-and-purple purse with sequins, faux graffiti, and a plastic tag full of floating glitter, which looks as if it were designed by an eleven-year-old girl with a penchant for unicorns. "Frankly, I go into one of the stores now and I don't see one bag that I like," Miles Cahn (original Coach founder) said.
All in all, what moves the dial for Coach? I certainly don't think its the runway collections, or Snoopy or Gary Baseman. Nor being the official luxury accesory purveyor for the New York Yankees. Revamping the design aesthetic is setting the tone for the brand to be "cool again" in the upper echelons of the fashion world. And the psychology naturally trickles down at some point. Aspirations abound. Factory stores lead growth once again. The cycle repeats.
I think the previous creative director, Reed Krakoff said it best:
"It's not that I have the best answer, but I have the right answer," Krakoff explained on a bitterly cold morning in February. He was sitting at a long white lacquer conference table in the Coach building, on Thirty-fourth Street, near the West Side Highway. The team that devises Coach's prints was showing Krakoff a selection of fabrics to consider for spring bags. One of the prints was based on a cheery Bonnie Cashin design from the archives: thick stripes of orange, fuchsia, brown, and light blue. Another was a gruesome mixture of pink, salmon, magenta, and coral, rendered in matte satin with "C" logos all over it. Krakoff looked at a long line of boards tacked with swatches and made quick decisions about which would work for the brand. "I bang it out," he said. "I know what came before, I know what's coming next, I know how it will work in the context of the store and the ads. It's like a code."
Indeed. It is like a code. Today the code requires a less garish stance. In my opinion, management knows. Cutting domestic doors. Filling gaps in assortment. Tripling investment in sub-$100 product (popular among holiday-gifters). Moving the concept to virgin territories. Penetrating pinnacle specialty retailers abroad and at home. The fact of the matter is, these people have it down to a science at some level. The hard-resetting of the design-vision is certainly necessary, but nothing new. They did it in the 90s and they are doing it again now. Rinse, repeat.
Do note that Goldman Ball Sachs has adorned the design house with a clairvoyant SELL.
Personally, I want it cheaper. I always do.
Toodle Pip Bitch,
JG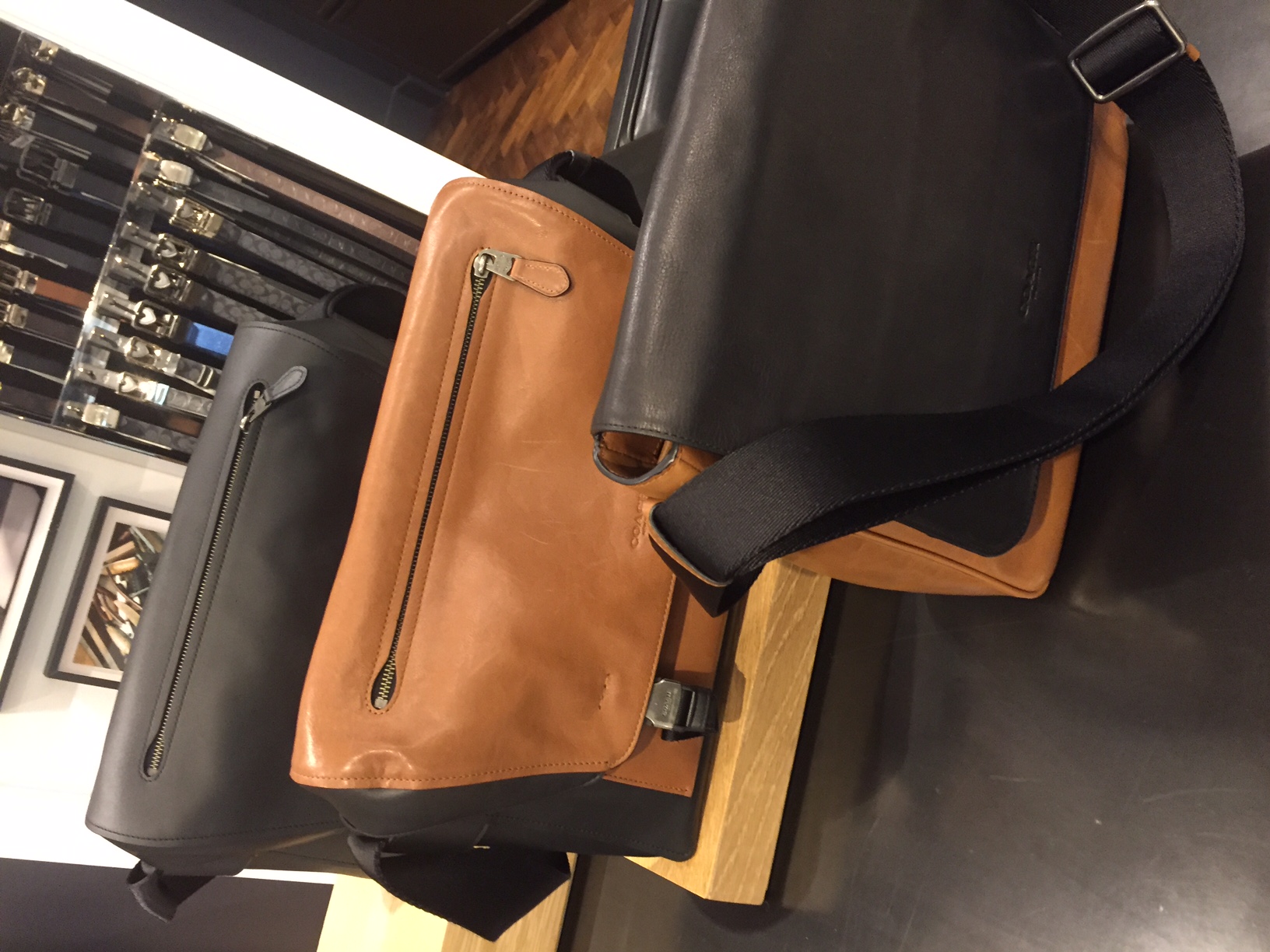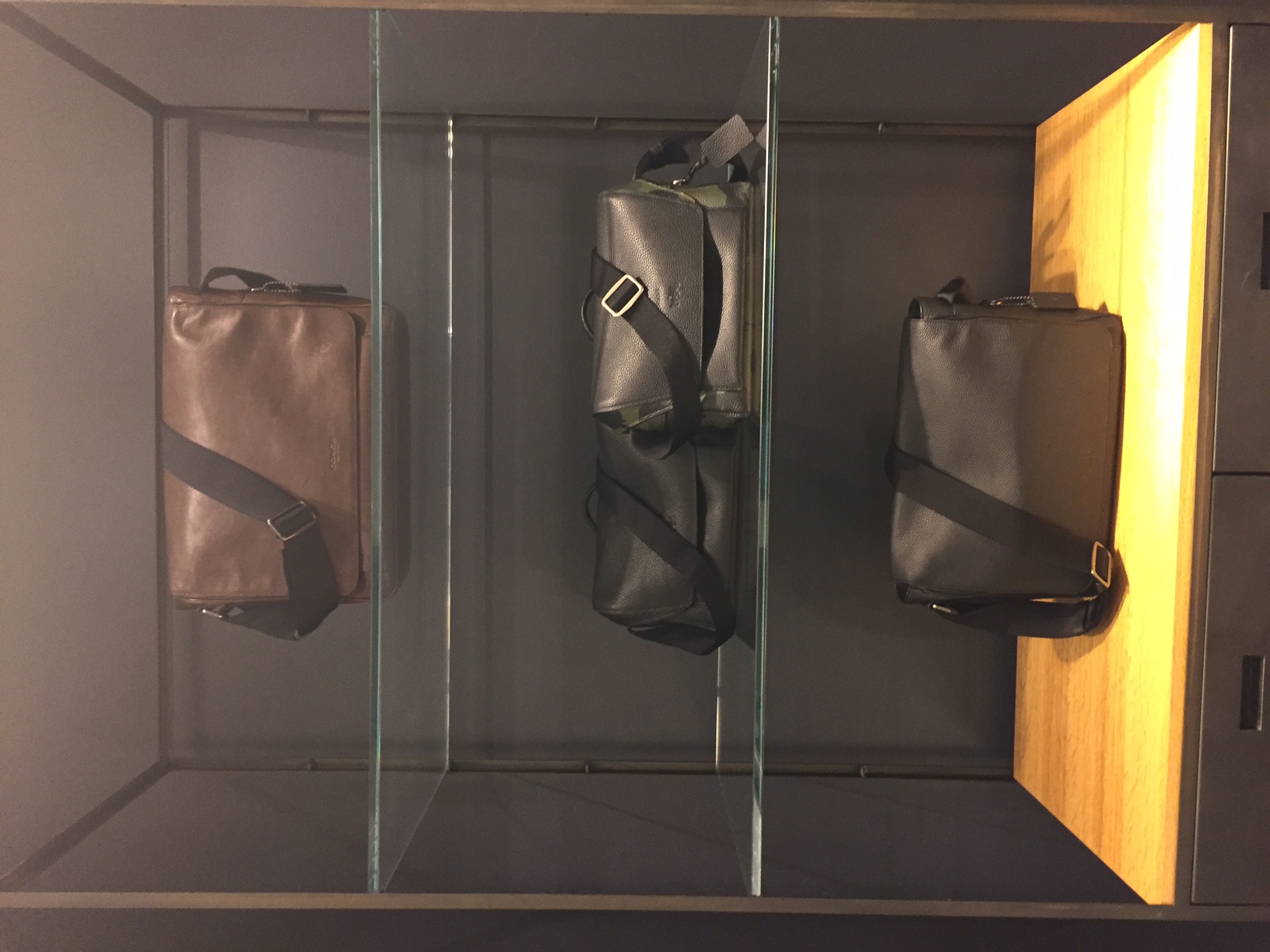 If you enjoy the content at iBankCoin, please follow us on Twitter