Apologies for the prolonged silence. Coincidentally, your correspondent is stationed on the Isle at the moment. Some observations: a hovel, roughly a stone's throw from Kensington Palace will run you about 15,000 quid a month. The "hottest" joint in town is a dump 705 feet in the sky known as Duck and Waffle. There you will be served the finest liquor in the most uncouth manner, for about 10x. And don't worry, the Congestion Charge is a bargain. The Congestion Charge is an £11.50 daily charge for driving a vehicle within the charging zone (downtown) between 07:00 and 18:00, Monday to Friday.
Listen to me very quietly, there is no shortage of (albeit, credit-fueled) demand for this fucking nonsense. Aspirants abound, in droves. I don't have much more to say on the topic other than this bustling town is not going away, nor is demand for its physically incongruent notes. The sun will not set on this motherfucker, ever. It is THE cultural capital of the world. Period.
The quid RARELY dips below 1.40USD, and I advise you to take note. Brexit is a reindeer game. Another episode in the immigration drama. Of course, immigration is what keeps this shithole the cultural capital of the world (no ISIS).
Gun to my head, I'd rather hoard pounds than dollars. That is all.
PER FT:
Last week's EU-shaped clobbering for the currency is showing no signs of reversing yet, with sterling still nestling under $1.39 against the dollar early on Monday.
Writes Kit Juckes at Société Générale:
The move last week reflected the relatively light positioning and had somewhat run out of steam by the end of the week. However, what is now very clear indeed, is that the EU referendum campaign will be bloody and very negative. The more the 'in' camp stress the dangers of leaving (as opposed to the advantages of staying), the more the market has to take into account how bad a decision to leave would be. As long as polls remain evenly split, the maths for sterling is bad.
Putting the decline in context, US bank BBH writes:
Sterling lost nearly 3.7% over the course of the week, and the selling does not appear to have exhausted itself. Since the end of Q1 1986, sterling has experienced only 3-4 periods below $1.40. However, this time is likely to be extended as the significance of the June referendum overwhelms whatever other supportive fundamentals may emerge. And if anything, the economic data is expected to show some moderation in economic activity.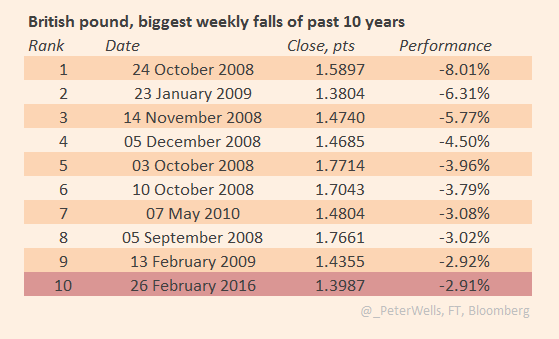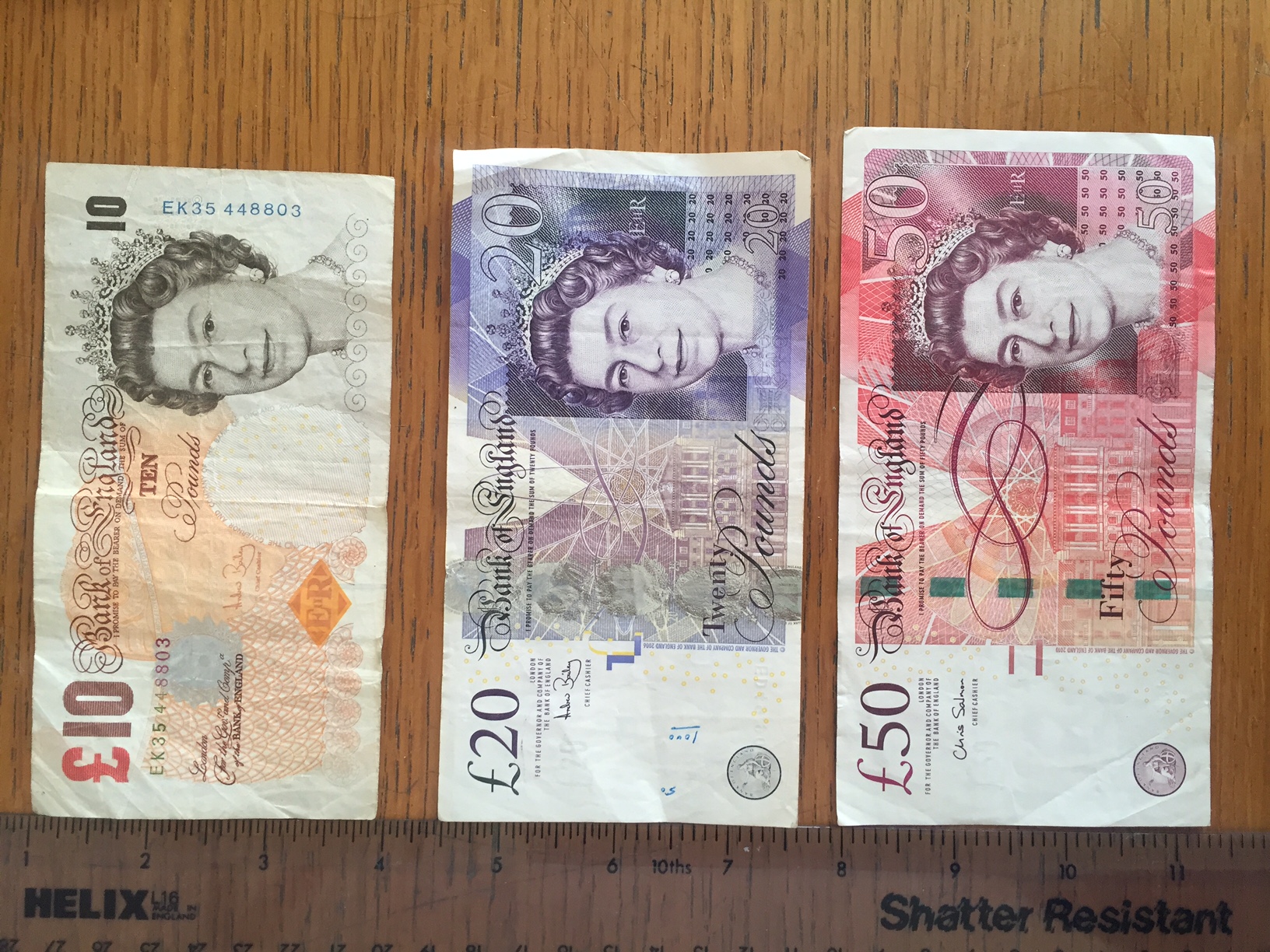 If you enjoy the content at iBankCoin, please follow us on Twitter