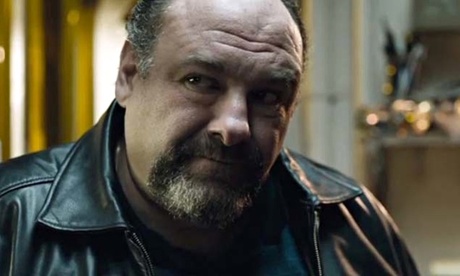 The Drop (2014) is the late-James Gandolfini's final film.
At times, he does remind us of Tony Soprano, with his trademark facial expressions and hand gestures. But clearly his character here, as "Cousin Marv," is a much different type of criminal, ultimately a sheep compared to the lion that Tony was. Still, Gandolfini's talent shines through, with his ability to steal scene after scene in full display.
I saw it earlier today, and highly recommend that you see it. Tom Hardy, Noomi Rapace, John Ortiz, and Matthias Schoenaerts also turn in memorable performances in this gritty drama with excellent character development.
Bob Saginowski finds himself at the center of a robbery gone awry and entwined in an investigation that digs deep into the neighborhood's past where friends, families, and foes all work together to make a living – no matter the cost.