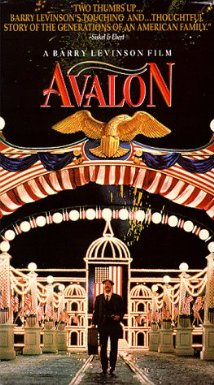 Avalon (1990) is another very good Barry Levinson-directed film set in his hometown of Baltimore, Maryland. This one hits the right notes in terms of blending a family-centered melodrama with some comedy and romance.
Aidan Quinn, Elizabeth Perkins, Armin Mueller-Stahl, a young Elijah Wood, and Kevin Pollack highlight the solid cast.
A Polish-Jewish family arrives in the US at the beginning of the century and they and their children try to build themselves a better future in the promised land.