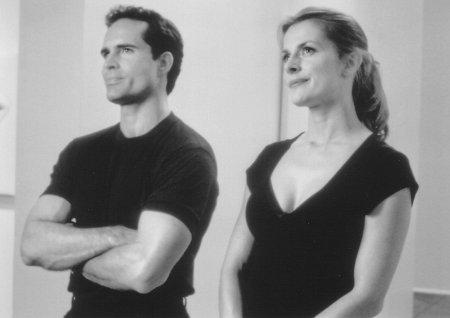 Your Friends & Neighbors (1998) was writer/director Neil LaBute's follow-up to his debut hit of In the Company of Men (1997), a tremendous film which I recommended here and periodically reference in my posts.
This time around, Aaron Eckhart (who played the legendary Chad Piercewell in LaBute's debut) plays the pathetic schlub.  However, Jason Patric (pictured above) leads as the narcissistic sociopath, complete with plenty of memorable lines and scenes.
Here, again, LaBute scores with an original, very dark comedy, also starring Amy Brenneman, Catherine Keener, Ben Stiller and Nastassja Kinski (also pictured above, with Patric).