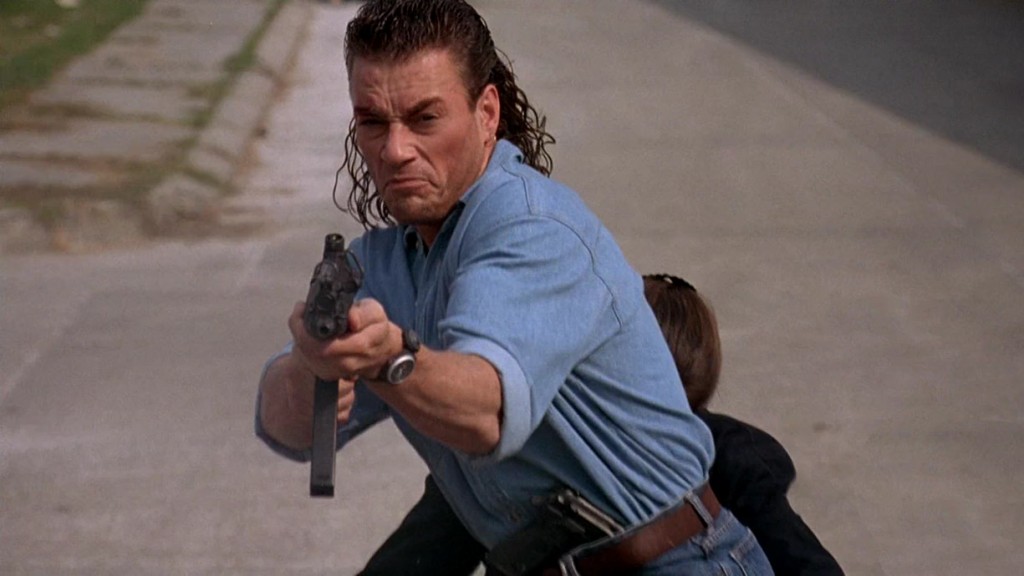 Hard Target (1993) was one of the more critically well-received Jean-Claude Van Damme movies. It is directed by the great talent out of Hong Kong, John Woo.
Also featured is Wilford Brimley sporting an absurd accent.
I consider this a solid action film, especially if you are in the mood to see one.
If you are in the mood for something more high brow, I suggest an old classic an one of my all-time favorites: Double Indemnity (1944). 
via imdb.com:
A woman hires a drifter as her guide through New Orleans in search of her father, who has gone missing. They discover a deadly game of cat and mouse behind his disappearance in the process.
If you enjoy the content at iBankCoin, please follow us on Twitter