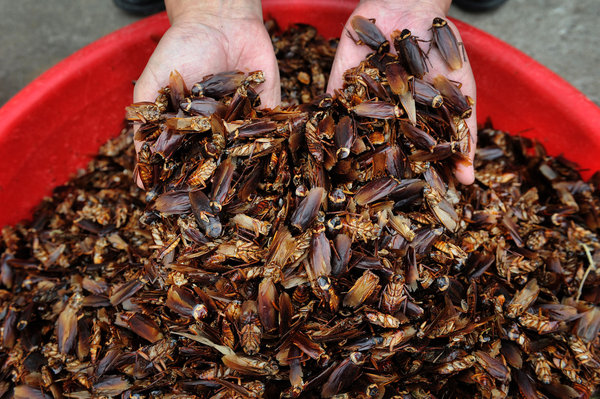 High beta China stocks have been attracting momentum traders away from some of the biotechs this week, with VISN leading the way. In addition, here is the daily chart of HMIN, another long idea. Note the bullish volume pattern.
Also, the Los Angeles Times is out with a piece on this development in China:
Cockroach farms multiplying in China

Farmers are pinning their future on the often-dreaded insect, which when dried goes for as much as $20 a pound — for use in Asian medicine and in cosmetics.

(read the rest here) Hat Tip: @Don_King_Trader
One thing is for sure–If momentum abruptly leaves these high-flying China stocks, they will become cockroach farms in their own right. Keep those stops in place and watch them closely if you play.
____________________________________________