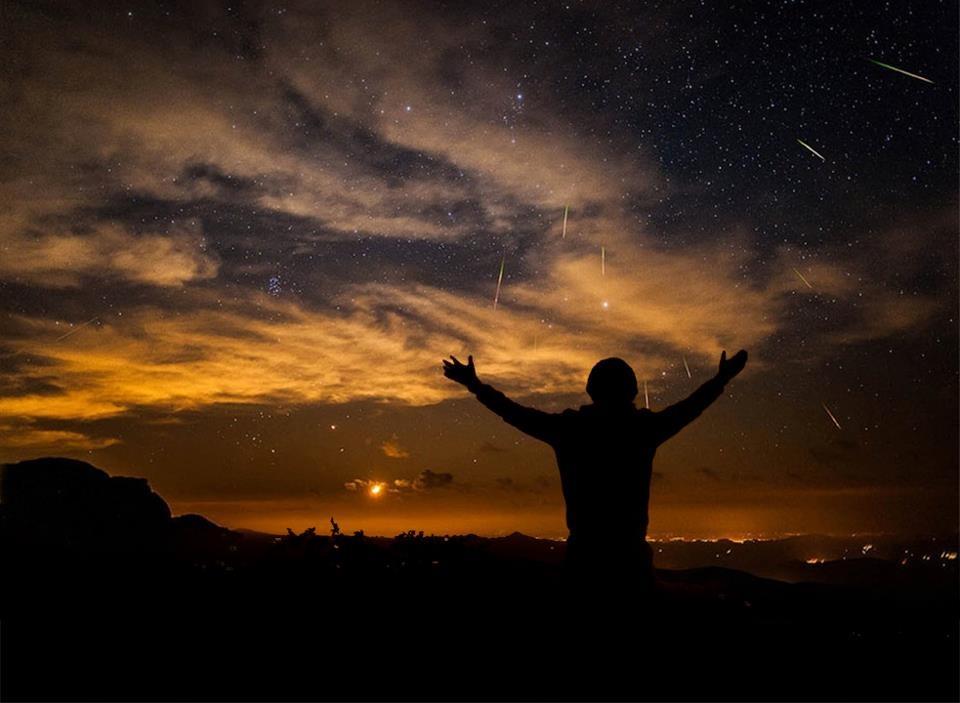 While calling major tops is the toughest game in town, I would be remiss not to point out that the month of April thus far is confirming Google's bearish "shooting star" candlestick from March. After a prior, established uptrend, the shooting star candle on any given timeframe (here, a monthly chart, where each candle represents one month) is formed when price screams higher but then is aggressively taken down by sellers towards the lows of the month. Psychologically, it tends to denote a changing of the guard with sellers seizing the initiative, presaging a change in trend.
With respect to Google, you are talking about a bonafide market leader in recent quarters, and a marquee firm in the Nasdaq Composite Index. Thus, at the very least, this type of action should be a sign of short-term caution by swing traders.
True, the month of April has much trading ahead. But the requisite confirmation to any one potential reversal candlestick, including the shooting star, is showing signs of materializing, which makes respecting Google's astronomy all the more significant for the market at-large. Also note that the shooting star came as Google peeked above its upper monthly Bollinger Band, indicating sellers showed strength right when bulls seemed to be most in control.
_______________________________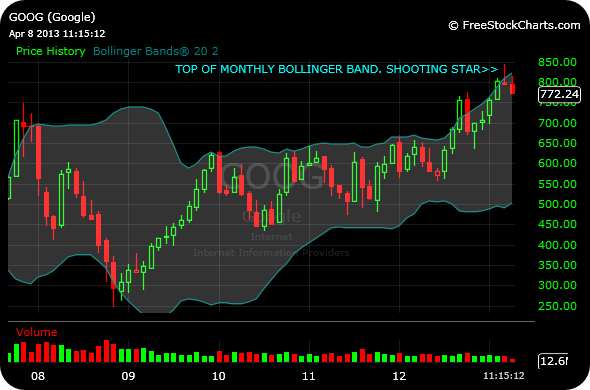 If you enjoy the content at iBankCoin, please follow us on Twitter