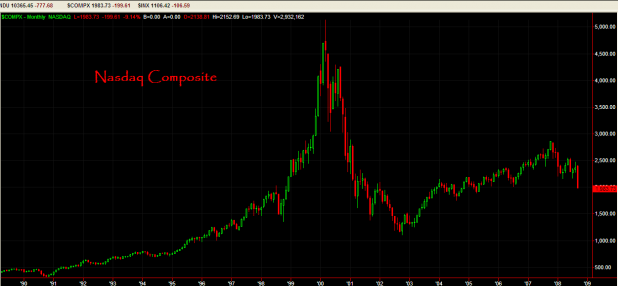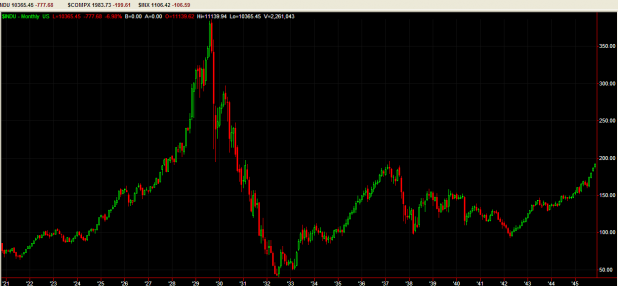 Comparing the current top (below, circled in red) with the 1929 top (above) clearly shows just how bad things can actually get. If we are to experience a prolonged meltdown, it appears the indexes have the potential to fall a lot farther than anyone is even imagining.
Update: I added the Nasdaq Composite chart at the very top as requested in the comments section.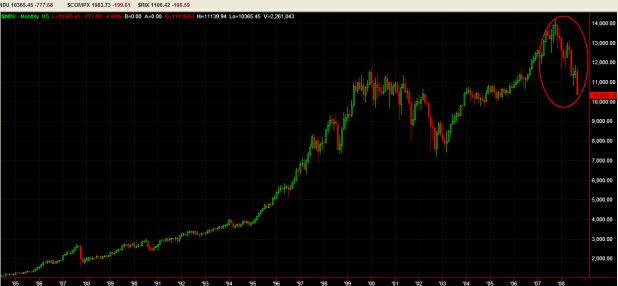 From the top in 1929 to the bottom, the Dow Jones lost almost 90%. Were something similar to happen today, we would be seeing the Dow Jones print 1620.
Seeing a 50% drop from the October 2007 top seems more likely. I would not be surprised to see the Dow Jones print somewhere as low as 7,000-8,000.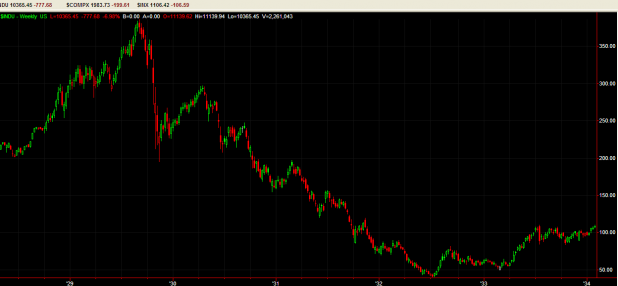 I included this weekly look at the Depression Top for some comparison to the current top. Again, current charts look like they still have a ways to go.
If you enjoy the content at iBankCoin, please follow us on Twitter