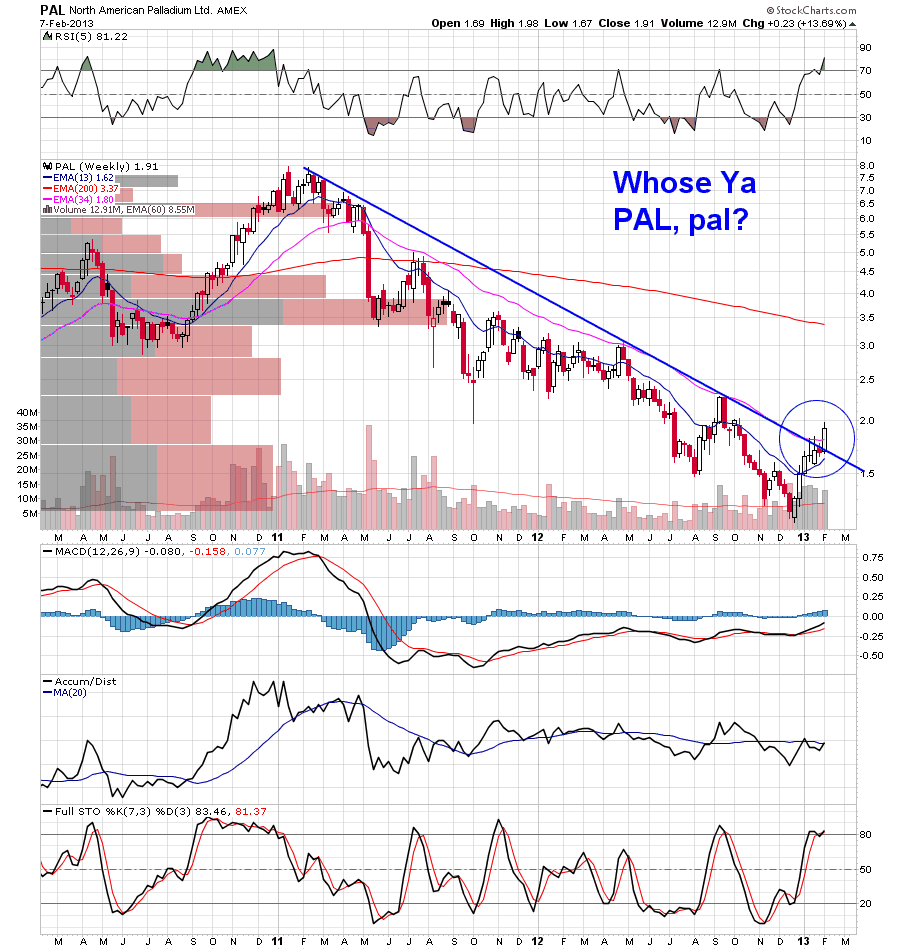 __________________________
Here's a stock I've purchased quite a bit of in the last week, pal.  North American Palladium (PAL) caught my eye because it showed a bit of a sea change on the long term chart, and this past week, it's established itself up above that long term trend line. Check this out: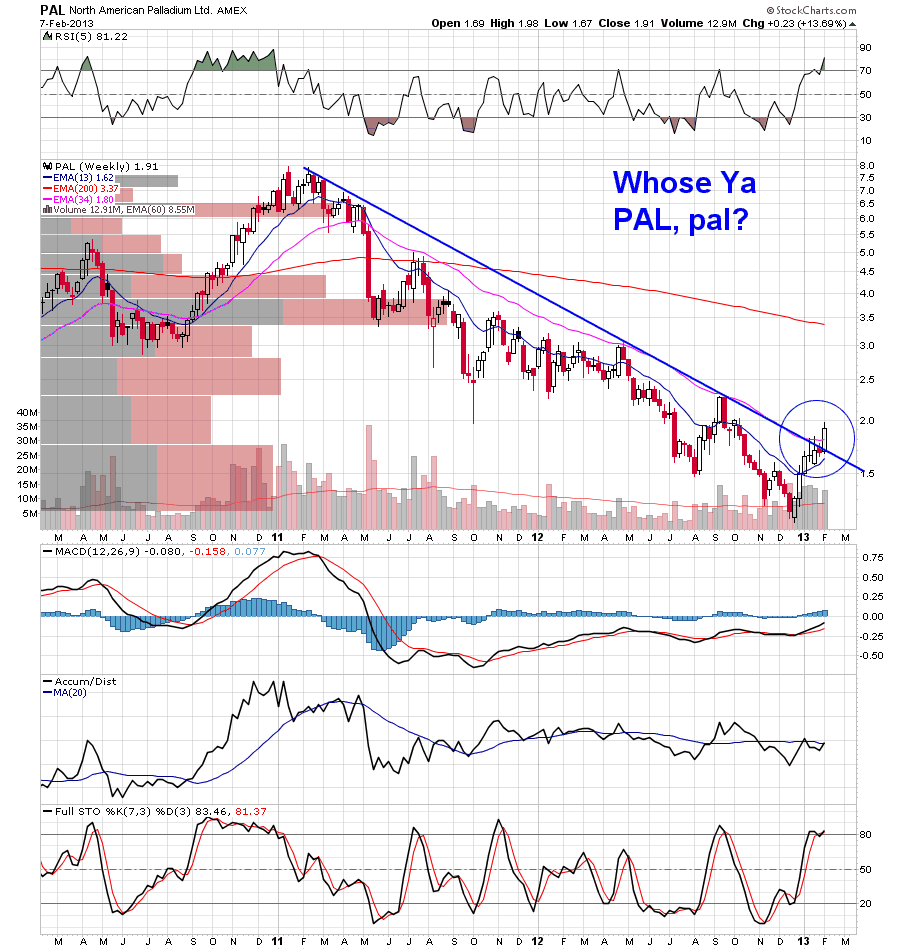 Can it get to $3 bucks from here?  Pal, I wish I could tell ya for sure.  Alls (sic) I know is that's a lot of buying in 2013 (black volume sticks), and the trend has changed.  I'm holding onto my stack until at least June, so let's see.
I also like AUY right now, and of course, you should be accumulating RGLD at these ridiculous prices, and SLW on every opportunity.
Best to youze guys.
________________________
If you enjoy the content at iBankCoin, please follow us on Twitter