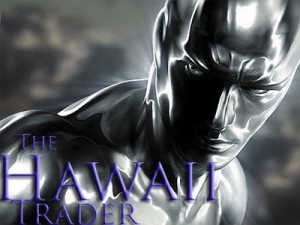 Hello fellow traders, from the beautiful island city of Honolulu Hawaii!  Where it's 80 degrees in the winter, and where there is always a spot to surf around the island no matter what time of the year!  Beautiful women… wide variety of ethinic foods and cultures … perfect weather … crystal blue ocean water, and the spirit of "Ohana" where everyone is your auntie and uncle ("Ohana" means "family" in Hawaiian, you'll be learning more Hawaiian words here out!) … you know you want to be here!  Stick with the talent at iBC, and maybe you'll be able to afford to!  (Warning:  we got $5 gas on one of our islands)
Alright, so now let me tell you a little about myself.  Who is Gio anyway?  Well, first of all, I've been blogging the financial game for quite some time.  You can find my original website at thehawaiitrader.com.  I have some great memories with Broker A that go way back.  I'm actually proud to say, I was the first or second blog that flyonwallstreet.blogspot.com linked to!  Yes, I remember those good old days when  the Fly got the "cease or desist" threats from the Cramer police for posting all of Cramer's trades; or how about the chats with Broker A and Broker B .. who is Broker B anyway?  That will always remain a mystery and a myth, but I have sometimes believed it to be Ragin.  Nah, Broker B wasn't as intrepid.  Anyway, as for my resume, I graduated with a double major in Computer Science and Accounting.  Yes, I can be a nerd.  My accounting and finance background make me a fan for stock fundamentals, while my computer science and probability background make me a believer in technicals.   Hmmm, what else, I'm pretty good at chess, and that helps me to calculate so many what-if scenarios in the market.  I don't know, I've just always liked the stock market.  I like the principle of finding a company that knows how to satisfy a demand and can make money off an idea.  Ideas = money!
Style of trading:  I don't know what I am.  I would say I lean more to a short term swing trader.  I choose not to be a day trader since that would mean I would have to be up 3 a.m. Hawaii time in the morning to catch the opening bell.  I do daytrade occasionally, but it always comes at a cost- for example, I basically destroy the rest of my day, all red eyed and stoned. 
Strategies of trading:  I'm a big IBD fan.  I read Investors Business Daily every night.  I study and make most of my trades from the IBD100 list and IBD's top sectors list.   I like to find correlations within a macroeconomic context, like how the trends in oil, gold and the $ have an effect on the broader markets.  I also like to use a lot of techinical indicators when the market gets volatile.  For example, I love using the Vix! 
Market Outlook:  What a time to debut on iBC!  I think oil will rally back to its channel before making a breakout.  With oil rallying back, I think that will hurt the market big time.  Not a good time to go long aggressive.  Right now the Vix is at a pathetic price, and I think we don't bottom until Vix40. 
My Goals here at iBC:  I just hope to have a good time here, learning from you, and sharing whatever I can to encourage you as a trader.  Some of you may know me as "Surfer" or "Hawaii" over at WallStreak, probably because of all my surfing analogies to trading stocks.  Well, I'm just trying to make trading momentum stocks fun and easy to understand.  Trading should be enjoyable, that's why I've always had an affinity to iBankCoin.  You won't find any other investment website that is as fun/funny as it is here!
Anyway, let me just say I'm so excited to be a part of the iBankCoin team!  I humbly accept this task to help youBankCoin!  Really, from this day on, I stand in the midst of greatness, and on the shoulder of one giant fly.
Now, let's get out there and surf the markets!
-Gio-
The Hawaii Trader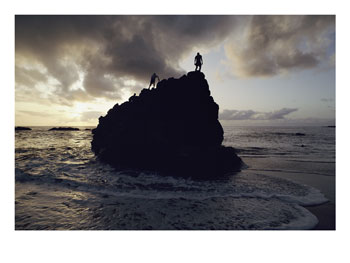 If you enjoy the content at iBankCoin, please follow us on Twitter