Take a look at the $SPY daily chart below.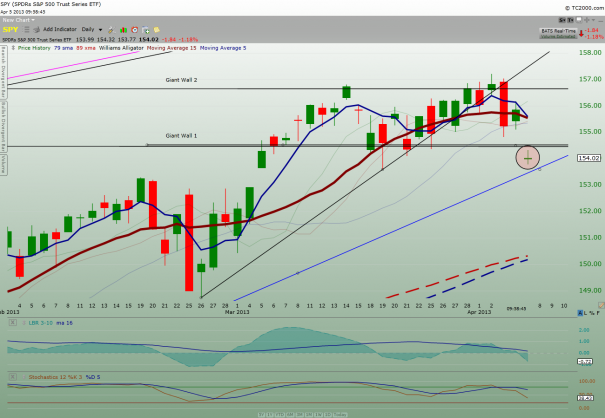 Market opened below the Giant Wall One support and that to me was a big red flag for the bull.  It's going to take a LOT more effort to climb back up to take out the resistance of this Giant Wall One which was once a support.
Needless to day, I placed all my swing order trades to sell at open using market order.  There was no if or but or "wait to if there is a bounce" type of mental digression.  All were for small losses except for $FB which I still had a healthy gain.  When a bad payroll data came out and market tanked like this before market open, I like to stand aside with more cash and see what happen next.  I do not like to watch with my cash at risk.
The way I see it, all mini-rallies are shortable.  I'll be looking for short as a day-trade.
Holding only my position trades LRAD, AMRN, TINY and 67% cash.
Be safe!
My 2 cents.
Comments »