No, not the smoking kind; the stock $POT I'm talking about.  This is another Sooz's alert that I'm now convinced the bottom may be found.
Today nice green candlestick bar with a tail is a nice touch.  It's not exactly a hammer candlestick pattern since there is a hair sticking out of its head but because it is near a support area; who care?
I'm buying anyway.
Take a look at the daily chart below: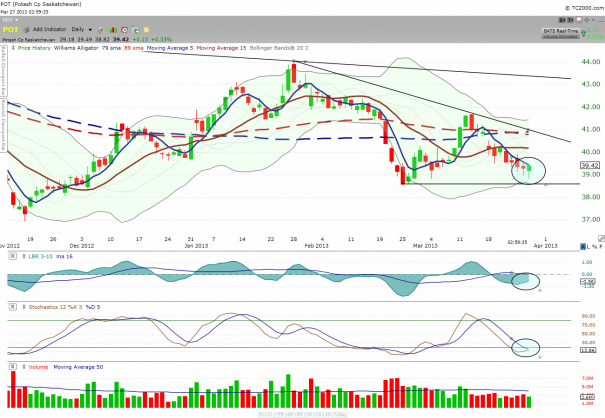 Did you see the momentum indicators (two of them, Wow!) turning up?  This is good enough for me.  You see, I'm an easy fellow to please when it comes to bottom fishing…
I'll put my stop below the support line.
My 2 cents.
Comments »