That's right!  If you have an Android phone, you can now install Facebook on your home screen and you will have Facebook facing you everyday.  Wow!  Isn't that fantastic?
Yes! Yes! It is absolutely fantastic because the stock price has been going up.  With regard to the Android Facebook home screen, I leave it to you to decide.
Take a look at the 10m $FB chart below: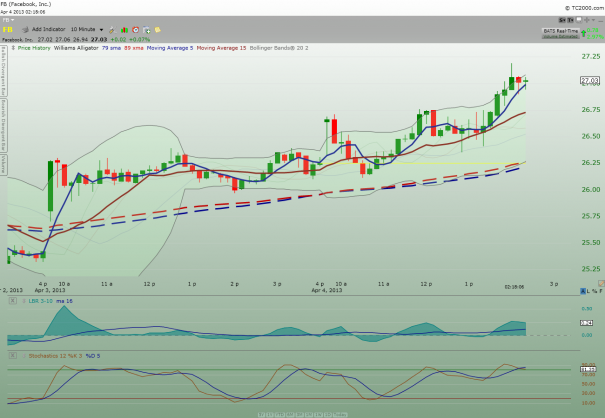 Isn't that a beauty?  Although I had a close call of almost getting stop out at breakeven.  Thanks goodness price never got to my stop.  Whew!  However, when $FB started to bounce near my stop, I added some more. I also added more when it got to the high $26.xx area.
Below is the daily chart.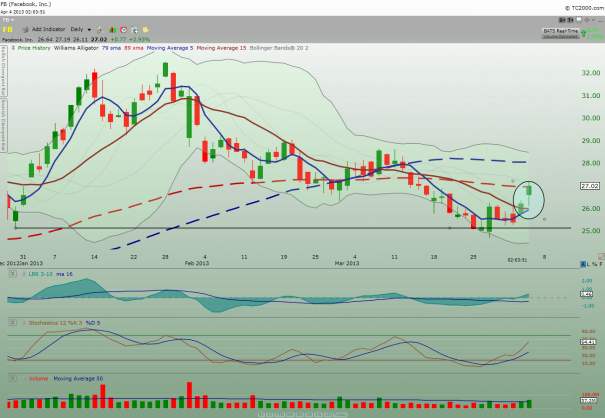 Notice that the 5m moving average line is going to be crossing the 15m moving average line.  This is confirmation of a bottom here.  At least, it improves the statistical significance of a bottom being formed.
My 2 cents.
Comments »