I'm more and more convinced that the recovery of our banking system is the reason why real estate is recovering, gold is no longer needed for "safety", and the stock market is making new high through out 2013.
Having said that, I bought $BAC to celebrate the recovery.  I chose $BAC over $WFC simply because $BAC has more room for recovery while $WFC may be making new high soon.  Always love an underdog, $BAC it is.
Below is the daily chart for $BAC.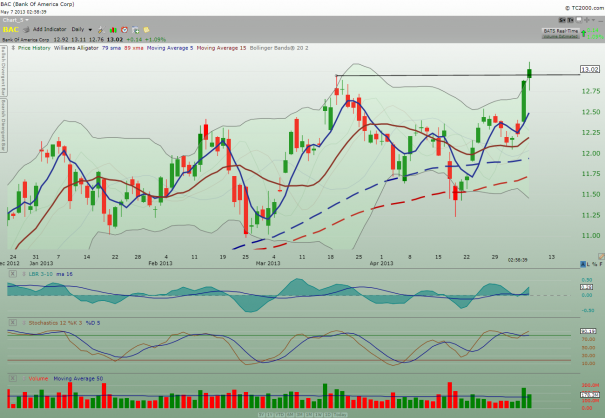 Notice that today it took out the high of 03/19/2013.  Volume for today is pretty decent compared to volume for the last two weeks not counting yesterday.
Look at the weekly chart of $BAC below.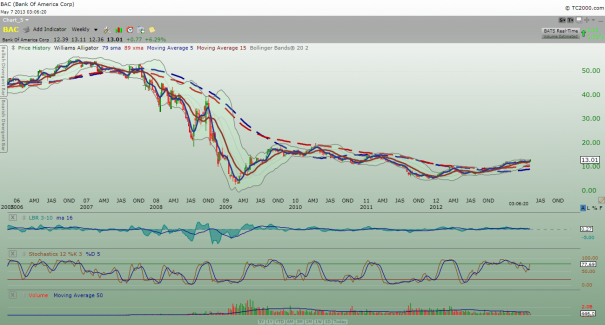 Notice that price action has climbed over both 79sma and 89xma lines and is looking like it is rounding up to the upside.
My 2 cents.
If you enjoy the content at iBankCoin, please follow us on Twitter